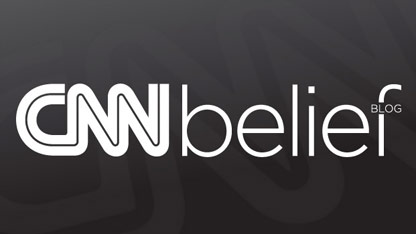 By Dan Merica, CNN
Here's the Belief Blog's morning rundown of the top faith-angle stories from around the United States and around the world. Click the headlines for the full stories.
From the Blog:
CNN: Bishop admits having children, resigns
A Los Angeles Catholic bishop has resigned from the church after admitting he is the father of two teenage children, leaders said.
CNN: Boston archbishop: 'Sorrow' over child sex abuse scandal is still deep
Ten years after public recognition of serious sexual abuse at the hands of Roman Catholic priests within the Archdiocese of Boston, Cardinal Sean P. O'Malley, the archbishop, issued a letter and his reflections on the "problem with a history far deeper than any ... had imagined, that had been wreaking havoc along its course."
CNN: Controversial Catholic programs for gays begins in Connecticut
The Archdiocese of Hartford, Connecticut, this month is beginning a program that ministers to gays and lesbians, CNN affiliate WFSB-TV reports.
CNN: Religion was huge in Iowa, but New Hampshire doesn't want to talk faith
That means the candidates will be rejiggering their Iowa-branded messages about faith and family into ones about fiscal matters, like the national debt and the cost of President Barack Obama's health care plan, before once again dusting off the faith and family rhetoric for the next-in-line South Carolina primary, where evangelicals dominate.
Get more involved with Belief:
Subscribe to our Religion News Twitter feed and message @danmericaCNN with opinions, tips and anything else about the Belief Speed Read.
Tweet of the Day:
From @martinbeckford: Church of England weighs into assisted suicide debate, calling Falconer plans morally unacceptable tgr.ph/wcevP0
Enlightening Reads:
The Christian Post: Rising Islamist Militancy Predicted to Make Top Religions Stories in 2012
Increasing boldness by extreme Islamists is one of six top religious news stories that the Institute on Religion & Democracy predicts will make major headlines in 2012.
Huffington Post: Jimmy Carter Interview: Real Story Behind Egypt Israeli Peace Deal
In this wide-ranging interview, HuffPost's Senior Religion Editor spoke to President Carter by phone about the role faith played in the Israel-Egypt Peace Treaty, the time of his greatest alienation from God, faith in the White House and his personal daily devotional practice.
The Times of India: Signing out of Xmas with the Three Kings
The feast of the Epiphany, also known as the Three Kings' feast, is celebrated by Catholics on January 6 across the world. It often symbolizes the end of Christmas celebrations and the packing up of decorations for next year.
Washington Post: Rick Santorum compares same-sex marriage to polygamy, in spirited exchange at N.H. college
Rick Santorum took on a restive audience Thursday night over the issue of same-sex marriage, which the former Pennsylvania senator vociferously opposes.
Quote of the Day:
As a practicing Muslim woman, I knew that I would not only have to find a sport that accommodated my religious beliefs, but also where I could be fully covered and not have to change the uniform.
World-class fencer Ibtihaj Muhammad said this in an interview with NPR's Michel Martin. Muhammad hopes to compete in the 2012 London Olympics, but speaks at length about balancing her faith and her sport. If Muhammah qualifies for the Olympics, it is believed she would be the first American to wear Islamic head-covering while competing. Fascinating interview.
Today's Opinion:
Real Clear Religion: A Divine Call Won't Get You Votes
Has there ever been a clearer gap between a candidate's claim of a divine call toward politics and Michele Bachmann's speech on Wednesday ending her race for the GOP presidential nomination?
Join the conversation…
CNN: What happens when candidates called by God drop out?
On Wednesday, blogger and sitcom writer Kelly Oxford sent a tweet about the Republican race for the presidency that got a lot of folks asking: Is this God's idea of a joke?