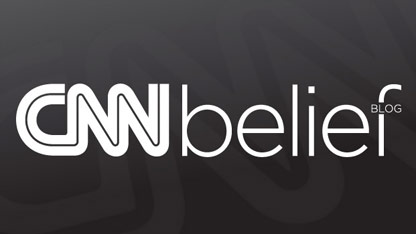 By Dan Merica, CNN
Here's the Belief Blog's morning rundown of the top faith-angle stories from around the United States and around the world. Click the headlines for the full stories.
From the Blog:
CNN: Perry makes play for Christian voters in South Carolina
As he launched a last-ditch effort to rescue his flagging candidacy in South Carolina, Rick Perry made clear Sunday that he will make an aggressive play for Christian voters in a state where nearly six out of 10 Republican voters call themselves "born again" or evangelical.
CNN: Nigerian state under curfew after violence against Christians
A northeastern Nigerian state was under a 24-hour curfew Saturday following three days of violence that left more than 30 Christians dead.\
CNN: Romney, a Mormon, gets support from ex-ambassadors to the Vatican
Bypassing two GOP presidential candidates known for their Catholic faith, five former U.S. Ambassadors to the Holy See threw their support behind frontrunner Mitt Romney, a devout Mormon.
CNN: Romney embraces Mormon faith in South Carolina mail piece
Despite lingering suspicions about his Mormon religion among some evangelicals here, Mitt Romney is embracing his faith in a new mail piece that began hitting South Carolina households on Saturday.
Get more involved with Belief:
Subscribe to our Religion News Twitter feed and message @danmericaCNN your opinion of the Speed Read.
Belief on TV:
cnn-video url="http://cnn.com/video/?/video/politics/2012/01/06/mattingly-santorum-sc-prospects.cnn"%5D
Tweet of the Day:
From @TheMuslimGuy (Arsalan Iftikhar): First play of overtime...Holy crap...Even I am Tebowing right now...
Enlightening Reads:
Huffington Post: Is Tim Tebow a Hypocrite?
Tim Tebow represents America's two great religions: Christianity and Football. But the way the young Denver Broncos' quarterback intertwines the two has made some followers of each faith uncomfortable. His post-game interviews always begin with "I'd like to thank my Lord and Savior Jesus Christ," and he frequently drops to one knee on the field and bows his head in prayer–a posture now called Tebowing.
Christian Post: Pro Athletes Testify Faith in Christ on 'Power to Win' Ministry DVD
Professional athletes with a desire to share their faith have in the past been met with harsh criticism, however, they have been offered a platform to give their testimonies with the hugely popular Power to Win DVD, which is being released for the 2012 Super Bowl.
The Guardian: Vatican uses Wikipedia to compile cardinal's biographies
Its ancient library holds more than 180,000 manuscripts and 1.6m books, and it describes its Secret Archive, which packs priceless documents on to 85km of shelving, as "one of the most important research centres in the world". That is why eyebrows were raised when the Vatican resorted to Wikipedia when it released potted biographies of 22 new cardinals who were appointed on 6 January.
Quote of the Day:
If I get to heaven and I hear God say he had someone picked out for me, I'll believe him. But it seems that this soul mate idea is really breaking up a lot of marriages and it's keeping a lot of young adults single.
Lisa Anderson, host of "The Boundless Show," the evangelical Christian group Focus on the Family's podcast for young adults said this in regards to the Christian dating website "Christian Mingle.
Today's Opinion:
Jewish Journal: What's in a blessing
Rabbi Hyim Shafner writes that "we imagine blessings to be good wishes or promises for the future." The rabbi argues, however, that this is not the case in every blessing.
Join the conversation…
CNN: Reversing JFK: Santorum's bid to marry faith and politics
It was election night in November 2006, and Rick Santorum had organized a private Catholic Mass in a room at the Omni William Penn Hotel in Pittsburgh. The senator from Pennsylvania had just lost his re-election bid. "You'd think he would have been crushed," says Dan Santorum, Rick's younger brother. "But he wasn't even bitter. He didn't complain. He just said it was God's plan.