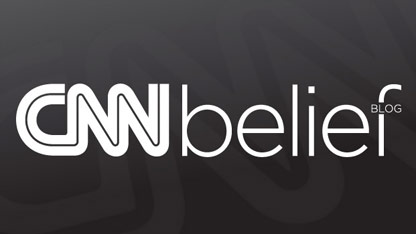 By Dan Merica, CNN
Here's the Belief Blog's morning rundown of the top faith-angle stories from around the United States and around the world. Click the headlines for the full stories.
From the Blog:
CNN: Young cancer warrior meets Christian singer idol via Kyra Phillips
Not many people start fundraising at age seven, but that's what Tori Svenson did. She heard about a three-year-old with a brain tumor in her hometown and wanted to help, so she competed in a "Relay for Life" beauty pageant to raise money for the girl.
CNN: Tebow's passing yards bring up biblical number
Early Monday morning, the top item on Google Trends hot searches is John 3 16, the passage from the bible that reads: "For God so loved the world that he gave his one and only Son, that whoever believes in him shall not perish but have eternal life." The number two and three searched terms on Google? Tebow and Tim Tebow.
Belief on TV:
Get more involved with Belief:
Subscribe to our Religion News Twitter feed and message @danmericaCNN your opinion of the Speed Read.
Tweet of the Day:
From @latimesreligion: South Bay church collects signatures opposing strip club lat.ms/wiqaif
Enlightening Reads:
Jewish Daily Forward: When 'Savior of Jews' is Deeply Flawed
Yad Vashem, Israel's center for Holocaust research, has opened an investigation into revoking the title of "Righteous Among the Nations" from a Belgian official credited with saving hundreds of lives during the Holocaust.
U.S. Catholic: Philly school mergers, closures signal news model of Catholic education
Jan. 6, traditionally celebrated as Epiphany, represented a true epiphany for thousands of Catholic school parents and students in the Archdiocese of Philadelphia.
Relevant Magazine: OMG, What Did You Say?
There are plenty of people, including me, who immediately cringe when they hear those words. Christians specifically tense up as they recall the words of the Third Commandment: "You shall not take the name of the Lord your God in vain, for the Lord will not hold him guiltless who takes His name in vain."
Christian Today: Christian back human rights plea to Kim Jong-un
Christian groups are among the signatories of an open letter to the new North Korean leader appealing for an end to human rights abuses in the country.
Quote of the Day:
I think [the Obama administration has] aggressively protected religious liberty in some issues and failed to protect it in other issues. But they're not hostile.
Douglas Laycock, a constitutional lawyer, told Barbara Bradley Hagerty of NPR. In an article titled "Has Obama Waged A War On Religion?" Laycock and other scholars discuss how the Obama administration has dealt with religious issues.
Today's Opinion:
Baptist Press: Biblically, does everyone qualify for charity?
On a recent Saturday morning, I was waiting to pick up my son, John, from a musical practice at church, so I decided to walk around the building for some exercise. While walking, I encountered a man knocking on the front door of the building.
Join the conversation…
Reversing JFK: Santorum's bid to marry faith and politics
It was election night in November 2006, and Rick Santorum had organized a private Catholic Mass in a room at the Omni William Penn Hotel in Pittsburgh. The senator from Pennsylvania had just lost his re-election bid. "You'd think he would have been crushed," says Dan Santorum, Rick's younger brother. "But he wasn't even bitter. He didn't complain. He just said it was God's plan.