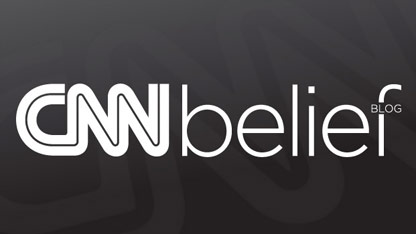 By Dan Merica, CNN
Here's the Belief Blog's morning rundown of the top faith-angle stories from around the United States and around the world. Click the headlines for the full stories.
From the Blog:
CNN: U.S. Protestant pastor reject evolution, split on Earth's age
America's Protestant pastors overwhelmingly reject the theory of evolution and are evenly split on whether the earth is 6,000 years old, according to a survey released Monday by the Southern Baptist Convention.
CNN: Pittsburgh's mayor 'Tebows' in defeat
Pittsburgh's mayor knelt down in defeat on Tuesday, donning a Denver Broncos No. 15 jersey and "Tebowing" in front of the Steel City's skyline to pay off a bet he made with the mayor of Denver over the Steelers-Broncos playoff game.
Get more involved with Belief:
Subscribe to our Religion News Twitter feed and message @danmericaCNN your opinion of the Speed Read.
Tweet of the Day:
From @EricCNNBelief: Great to see our John 3:16 explainer on the #CNN homepage. If you missed it: http://on.cnn.com/zzeKjN
Enlightening Reads:
Mormon Missionaries Balance Politics, Proselytizing
If campaigning for Republican presidential candidates in New Hampshire sounds like hard work, try going door to door on primary weekend for Jesus.
Catholic News Service: Spanish priest says exorcism is God's 'gift to help us believe'
If everything you know about exorcism you learned by watching the movie, "The Exorcist," Father Jose Antonio Fortea wants to exorcise those notions from your head.
Relevant Magazine: Review: Real Marriage
Like most celebrity pastors, Mark Driscoll is a locus of controversy. Mark's comments about gender and sexuality have made him either a demon or a banner-man in the eyes of Evangelical Christianity. So when, in the wake of yet another controversy over gender, Driscoll announced that he and his wife, Grace, would be writing a book on marriage, the lovers and haters both waited on pins and needles.
The Christian Post: Coptic Billionaire on Trial in Egypt for 'Insulting Islam'
A Coptic Christian who is a billionaire telecommunications mogul is on trial in Egypt over allegations of "blasphemy and insulting Islam."
Get Religion: Colbert, comedy and the cross
Stephen Colbert may not be the most mainstream source for news, but religion news and interviews make a pretty regular appearance on the Colbert Report, more than your average late-night show.
Quote of the Day:
The Haredim has always received special treatment in this country and people thought it was okay. But something has changed... in the sense that they feel they are going to control this country. That's disturbing.
Tanya Rosenblit, a 28-year-old well-know activist from Ashdod, Israel, discusses that ultraorthodox Jews have begun to flex their muscles and have been fighting to refuse equal rights to women. According to some, however, a fight back has begun.
Today's Opinion:
Huffington Post: Do Jewish Youth Movements Glorify Violence?
There are times when war is necessary. However, putting M-16s in the hands of 15-year-olds, glorifying violence, and playing war games minimizes the real consequences and suffering associated with combat.
National Catholic Reporter: Show compassion – reduce prison sentences
I've begun urging the lawmakers to cut all Missouri sentences by 20 percent. For example, four years instead of five for selling crack cocaine within two blocks of a school; eight years instead of 10 for robbing a convenience store with a gun (but not using the gun); 16 years instead of 20 for using the gun but not causing death or permanent injury.
Join the conversation…
CNN: Explain it to me: John 3:16
The New Testament verse is held up by Christians around the globe because it neatly summarizes some key points of Christianity: "For God so loved the world that he gave his one and only son, that whosoever believes in him would not perish but have eternal life."