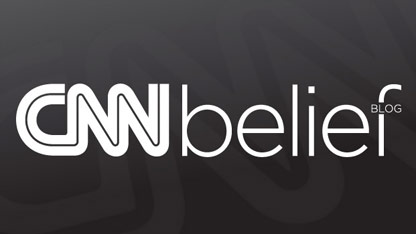 By Dan Merica, CNN
Here's the Belief Blog's morning rundown of the top faith-angle stories from around the United States and around the world. Click the headlines for the full stories.
From the Blog:
Survey: American Mormons feel discrimination, hope
Nearly half of American Mormons say they face a lot of discrimination in the United States, though most also say that acceptance of their religion is on the rise, according to a major survey released Thursday.
CNN: Teacher loses church-state employment appeal
A former teacher at a Michigan religious school lost her workplace discrimination claim at the Supreme Court Wednesday, as the justices deftly avoided the larger questions raised in the church-state dispute.
Belief on TV:
Get more involved with Belief:
Subscribe to our Religion News Twitter feed and message @danmericaCNN your opinion of the Speed Read.
Tweet of the Day:
From @BeliefBeat: Correllation btwn ppl who persist on saying/spelling it "Moslem" and far right-wing beliefs? Or is it just a generational thing?
Enlightening Reads:
Religion News Service:Is Rick Santorum Catholic or evangelical? Yes.
Just days after Rick Santorum surged to a virtual tie for first in the Iowa caucuses, conservative activists at an invitation-only summit along the South Carolina coast were buzzing about the former Pennsylvania senator's sudden and promising breakthrough.
Christian Post: Christians Petition to Support Persecuted Brethren in North Korea
Release International, a ministry that supports Christians who are persecuted for their faith, is set to present a petition for religious freedom to the North Korean embassy in London on Jan. 20.
Jewish Journal: Opinion: The changing face of Judaism in the U.S., Israel
Harvey E. Goldberg is emeritus professor and Sarah Allen Shaine Chair in Sociology and Anthropology at Hebrew University in Jerusalem. Utilizing both field research and historical documentation, he has focused on the cultural history of Jews in North Africa, ethnicity and religion in Israeli society, and, more generally, on the interface between anthropology and Jewish studies. Recently he has been involved in projects concerning Jewish life in the United States, where he was born.
America Magazine: Faith at the Movies
Among those entertainments that might be termed "biblical burlesque" was "11-11-11," released, naturally, on Nov. 11, 2011, involving false prophets, the Beast, the Man of Sin and very little that was revelatory. Close on its heels was the exhausting "Immortals," a hodgepodge of Greek and Roman mythology, excessive violence, lazy history and deities as martial artists; it was enough to give polytheism a bad name. These are ludicrous examples of a trend that elsewhere, however, found movies with genuine spiritual intentions (some realized, some not). Often these were endowed with a sense of aspiration that was inspirational.
Exerpt of the Day:
Interviews conducted as voters left the polls in the 2012 New Hampshire Republican primary show that Mitt Romney – who won the overall vote by a double-digit margin – was the winner among born-again evangelical Christians as well as among non-evangelical voters. Romney's advantage among evangelicals was smaller than it was in the electorate overall, but his performance among evangelicals in New Hampshire was better than it was among evangelicals in the Iowa GOP caucuses.
This comes from a newly released Pew Forum analysis on the New Hampshire primary and the role that religion played in Mitt Romney's victory.
Today's Opinion:
My Take: How Thomas Jefferson's secret Bible might have changed history
Imagine the following scenario: A U.S. president is discovered to be spending his spare time taking a razor to the New Testament, cutting up and re-pasting those passages of the Gospels that he considered authentic and morally true and discarding all the rest.
Join the conversation…
CNN: Explain it to me: John 3:16
The New Testament verse is held up by Christians around the globe because it neatly summarizes some key points of Christianity: "For God so loved the world that he gave his one and only son, that whosoever believes in him would not perish but have eternal life."