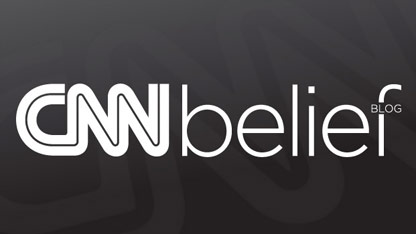 By Dan Merica, CNN
Here's the Belief Blog's morning rundown of the top faith-angle stories from around the United States and around the world. Click the headlines for the full stories.
From the Blog:
CNN: Anti-Semitic attacks in New Jersey leave questions, raise worries
Synagogues firebombed and defaced by graffiti. Windows smashed at shops owned by Jewish merchants. Is anti-Semitism on the rise? The FBI is investigating a rash of anti-Semitic attacks in northern New Jersey, including the attempted murder of a rabbi after incendiary devices were thrown at his home above a synagogue.
CNN: My Take: Huge win for religious liberty at the Supreme Court
Wednesday's Supreme Court decision holding that ministers cannot sue their churches for employment discrimination was a huge win for religious liberty. It was unanimous, it was sweeping and it was unqualified.
Get more involved with Belief:
Subscribe to our Religion News Twitter feed and message @danmericaCNN your opinion of the Speed Read.
Tweet of the Day:
From @TabletMag: "Bibi? It's Barack." tabletm.ag/ztDgHD
Enlightening Reads:
The Christian Post: Charles Barkley Calls Tim Tebow Phenomenon 'National Nightmare'
Tim Tebow may be topping popularity contests nationwide, but basketball legend Charles Barkley isn't one of his growing number of fans.
Catholic News Service: Letter objects to treating same-sex unions 'as if they were marriage'
A letter signed by more than three dozen U.S. religious leaders objects to the specter of religious groups being forced to treat same-sex unions "as if they were marriage."
Huffington Post: Marines Urinating Video: Pamela Geller, Anti-Muslim Blogger, Says 'I DO Love These Marines'
Pamela Geller, who has been referred to as the "queen of the Muslim bashers," is not doing anything to shed that title. "I love these Marines," she wrote on her blog, Atlas Shrugs. "Perhaps this is the infidel interpretation of the Islamic ritual of washing and preparing the body for burial."
National Catholic Reporter: In Salt Lake City, Catholics focus on immigration
The U.S. Catholic bishops' immigration conference in Salt Lake City this morning focused on details about current laws and legislation, as well as the status of enforcement and concerns from people who work in immigration-related areas.
Excerpt of the Day:
Talking with other mothers, we shared a hope our sons would remain chaste until marriage. I found it comforting to find other mothers who shared that ideal, and who felt it was possible here, that it was a hope that was supported here.
Linda Maher, the director of communication at a Catholic school in Washington, D.C., said this about the school she both works at and sent two of her kids, too. According to the New York Times report, Rick Santorum has sent two of his kids to the Heights.
Today's Opinion:
My Take: It's time to talk about sex at church – and marriage for clergy
When it comes to sex, many Latinos still consider it a taboo subject, especially when there's a religious component involved. We have the spiciest media, telenovelas, magazines and are perceived as less "prude" than our Anglo counterparts. But when it comes to religion and sexuality, we prefer not to connect the two – and never let them touch. We simply do not feel comfortable talking or dealing openly with sex and religion.
Join the conversation…
Survey: American Mormons feel discrimination, hope
Nearly half of American Mormons say they face a lot of discrimination in the United States, though most also say that acceptance of their religion is on the rise, according to a major survey released Thursday.