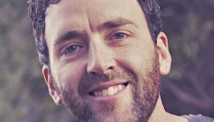 Editor's note: Patton Dodd is the managing editor of Patheos and the author of The Tebow Mystique: The Faith and Fans of Football's Most Polarizing Player.
By Patton Dodd, Special to CNN
Denver, Colorado (CNN) - A few weeks ago, a joke made its way around Denver about Tom Brady, the New England Patriots' living legend, and Tim Tebow, the raw Broncos quarterback who is turning in a legendary season. It went something like this:
Tom Brady dies and goes to heaven and is greeted by God, who shows him to his new house – a cozy, modest home with a Patriots flag flying from the porch. "Gee, thanks God!" says Brady, feeling very special.
As Brady walks to his door, he notices another house down the street – a sprawling, gorgeous home with a 50-foot pole flying a Broncos flag, a swimming pool shaped like a horse, and a Tim Tebow jersey pinned to the front door.
"Um, God?" Brady begins. "I'm not ungrateful, but I don't get it. I won three Super Bowls and went to the Hall of Fame. Why does Tim Tebow get a better house than me?"
God chuckles. "That's not Tim's house," he replies. "That's mine."
It's not a very good joke, but it neatly summarizes cultural attitudes toward Brady and Tebow, whose teams meet this weekend in the second round of the NFL playoffs.
Brady is a quarterback's quarterback; his fellow players voted him the best player in football at the beginning of 2011, and he rewarded their admiration with another spectacular season. He's been at this for a while – he was the winningest playoff quarterback of the last decade – and he's settled into a life reserved only for guys like him: really good at sports, plus really, really, really good-looking.
Brady dated actress Tara Reid during his initial rise to fame, then settled into a relationship with actress Bridget Moynahan, with whom he had a child.
By the time the child was born, Brady had moved on to Brazilian supermodel Gisele Bündchen, to whom he's now married and with whom he's built a Brentwood, California mansion. (Forbes named them the world's highest-paid celebrity couple.)
Brady's post-game press conferences can be fashion shows. When my wife and I lived in Boston, we would watch Patriots game coverage until the conference began so we could spy Brady's gingham shirts, thick-knotted ties, and pocket squares. No matter how tough a game he played, Brady looked ready for the red carpet. The man can wear a suit.
Tebow is something else altogether – an apparently God-blessed raw talent who wins games with a little bit of passing and a whole lot of prayer. Haters aside, he's the most popular athlete in the nation.
He's also made football itself more popular this year, drawing in admirers who wouldn't be watching otherwise. Last weekend's Broncos-Steelers matchup drew the highest television ratings in the history of the wild card round.
A Zillow.com poll named Tebow America's Most Desirable Neighbor, and anyone who has sat through one of Tebow's press conferences (or read his autobiography) can see why. Whatever you think of his faith commitments, he's the genuine article. He builds orphanages and visits with sick kids and deflects praise and plays the game like a kid whose parents wouldn't let him go outside until all the chores were done.
Brady is the guy every teenage boy wants to be. Tebow is the guy every teenage boy's mom wants him to be.
Both quarterbacks overcame low expectations. Brady was drafted in the sixth round and seemed destined to life as a backup until Drew Bledsoe was severely hurt in Brady's second year. Tebow was drafted in the first round, a move that every expert opinion deemed a mistake.
Both emerged in breakout fashion. Brady's first season as starter turned him into a famous football player. Tebow's is turning him into a cultural phenomenon.
What's the difference? Why is Tebow's fame supercharged? Why does Brady get a Brentwood mansion with Gisele, but only a quaint house in heaven?
Recall that Brady's rise happened in the fall after 9/11, which was also an era before media platforms were numbered like stars in the sky. The nation is in a different mood now, and for better or worse, we have new, more powerful ways of making people famous. Twitter, Facebook and a billion blogs helped Tebow saturate everything.
But the biggest difference is that, in Tebow's case, religion is a factor. Brady, a cradle Catholic, became famous as an athlete. Tebow is becoming famous as an athlete, acolyte, and avatar all rolled into one.
Tebow the athlete is fun to watch with his passion and flashes of brilliance. Tebow the acolyte – the devoted follower of God – is easy to admire, and even those annoyed by public piety can be won over by his goodheartedness and the sheer joy with which he plays the game.
Perhaps most acutely, he's a cultural avatar. The internet meme "Tebowing" took off because it's a readymade symbolic gesture people can use to express themselves against our scoffing, serious times.
Brady is a great football player. Tebow is a great football story, and stories are immersive – they give us a chance to get involved, to see ourselves through them.
Tebow's story tees up the questions that frame many people's lives: Is God involved? Can he help us overcome? Can he help us win? What if he stops helping us – where is God when our critics are correct, when our flaws are exposed for everyone to see?
Saturday's game will likely be the most-watched second round playoff game in NFL history. Millions will be watching because they want to see how the story will unfold, and the hero most of them will be rooting for is not the playboy, but the momma's boy.