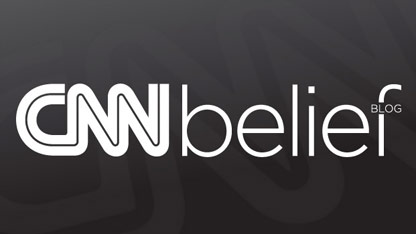 By Dan Merica, CNN
Here's the Belief Blog's morning rundown of the top faith-angle stories from around the United States and around the world. Click the headlines for the full stories.
From the Blog:
CNN: Christian conservative leaders vote to support Santorum
A meeting of Christian conservative leaders resulted in the group backing GOP presidential hopeful Rick Santorum, Family Research Council president Tony Perkins announced Saturday.
CNN: Pastors protest New York ban on religious services
Pastors and their congregants took to the streets of New York on Thursday to protest and to pray for Mayor Michael Bloomberg to reverse a ban on religious groups' use of public schools for worship service, scheduled to go into effect February 12.
CNN: As number of Latino evangelicals grows, it's not politics as usual
When Jobe launched New Life Community Church 25 years ago, the Midway neighborhood where his main campus is located was primarily populated by descendants of Polish, Lithuanian and Italian immigrants. Now, the neighborhood is primarily Hispanic. Jobe estimates that as much as 70% of New Life's 6,000 members are Hispanic.
Belief on TV:
Tweet of the Day:
From @TheMuslimGuy (Arsalan Iftikhar): Tim Tebow threw for 136 yards last night. Mark 13:6: "Many will come in my name, claiming, 'I am he,' and will deceive many."
Enlightening Reads:
The Guardian: Sharia law compatible with human rights, argues leading barrister
A leading barrister has called for the UK to become more sharia-literate, while arguing that Islamic law can be compatible with the toughest human rights legislation.
LA Times: Stop-Romney conservatives face a tough climb in South Carolina
The conservative contenders trying to slow Mitt Romney's sprint to the presidential nomination are running out of time, as the same dynamic that kept the right from coalescing in Iowa two weeks ago again plays to the front-runner's advantage.
Huffington Post: Focus On The Family Unveils Tim Tebow-Inspired John 3:16 Ad During Broncos-Patriots Game
Out of the mouths of babes came Tim Tebow's favorite Biblical verse. During the second quarter of last night's Broncos-Patriots game the Colorado Christian ministry Focus on the Family unveiled a new, 30-second spot featuring young children reciting John 3:16.
Christian Post: 'Sexperiment': Ed Young Suffers Eye Injury; Leaves Before 24 Hours Over
Ed Young, founding pastor of Texas-based Fellowship Church, suffered a minor eye injury from exposure to the sun during the 24-hour bed-in with his wife, Lisa, on the church's roof to discuss truths about sex with pastors and friends from around the world.
Quote of the Day:
"We believe people who ask for forgiveness of sin and redeem themselves should get a second chance, and 20 years in the penitentiary is time enough to come to grips with getting your redemption and forgiveness."
Former Mississippi Gov. Haley Barbour defended his decision on Friday to pardon 200 criminals, four of whom were charged with murder, by saying this on Fox News.
Today's Opinion:
New York Times: Mitt's Big Love
Democrats and independents may have fallen out of love with President Obama, but Republicans and independents can't fall in love with Mitt Romney. The two Harvard Law School grads are heading into a match with oddly matching flaws: both became famous while staying enigmatic and inaccessible.
Join the conversation…
CNN: GOP posted to make history with non-Protestant presidential nominee
The race for the Republican presidential nomination is on track to break new ground: For the first time in modern political history – some say ever – the GOP nominee could be someone who is not a Protestant Christian.