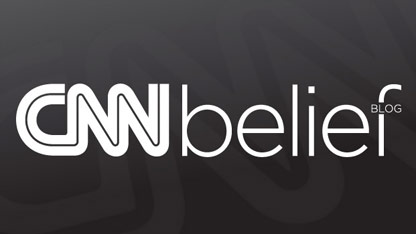 By Dan Merica, CNN
Here's the Belief Blog's morning rundown of the top faith-angle stories from around the United States and around the world. Click the headlines for the full stories.
From the Blog:
CNN: Many South Carolina evangelicals focus on piety over politics
More than 150 influential evangelical leaders went to a ranch outside of Houston over the weekend to pick an alternative to GOP presidential front runner Mitt Romney. They emerged backing former Pennsylvania Sen. Rick Santorum.
CNN: What did MLK think about gay people?
We know what King thought about race, poverty and war. But what was his attitude toward gay people, and if he was alive today would he see the gay rights movement as another stage of the civil rights movement?
CNN Photos: Inside MLK's newly renovated church
Martin Luther King Jr. was born just blocks east of Ebenezer Baptist Church in downtown Atlanta, where he joined his father as co-pastor in 1960. Were he still alive, he would have turned 83 on Sunday. For the first time on this national holiday, Ebenezer church visitors will be enjoying the newly renovated landmark.
Tweet of the Day:
From @WhyIslam: "Darkness cannot drive out darkness; only light can do that. Hate cannot drive out hate; only love can do that." -MLK Jr.
Enlightening Reads:
Huffington Post: Does Science Make Belief in God Obsolete?
I saw this question while rummaging for funding opportunities on the Templeton Foundation website. They have a Big Questions Essay Series which I encourage everyone to read through. I just finished reading and pondering every essay addressing the question "Does science make belief in God obsolete? " and I thoroughly enjoyed each essay.
Catholic News Agency: At St. Peter's tomb, Cardinal Wuerl recalls Pope's importance
Cardinal Donald W. Wuerl of Washington, D.C. called to mind the Pope's "living continuity" with St. Peter at the start of his "ad limina" visit in Rome.
Jewish Journal: Israel's entry to Oscars does not plan to become a 'Footnote'
Joseph Cedar has made four movies during his 11-year career, and the first three have represented Israel in the Oscar races for Best Foreign-Language film.
Belief on TV:
Quote of the Day:
[There was] a real desire to get together to see if it was possible to get behind one of the social conservatives and quit dividing the resources and allegiances three ways.
The fall out from the weekends meeting of conservative Christian leaders continues with comments from Dr. Richard Land. Land, president of the Southern Baptist Convention's Ethics & Religious Liberty Commission and executive editor at The Christian Post, said the group of conservative Christian leaders chose to support Santorum, mostly because of the candidate's social views.