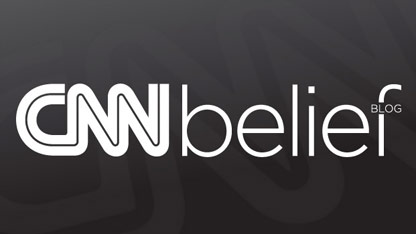 By Dan Merica, CNN
Here's the Belief Blog's morning rundown of the top faith-angle stories from around the United States and around the world. Click the headlines for the full stories.
From the Blog:
CNN: Lawsuit demands Christian black woman be exhumed from Jewish cemetery
Juliet Steer was dying of lymphoma when she told her brother Paul she wanted to be buried just like Jesus, following Jewish customs. Even though she's a black Christian, she chose a plot in the secluded interfaith section of this quiet town's Jewish Ahvath Achim Cemetery.
Tweet of the Day:
From @askmormongirl (Joanna Brooks): pew survey sez mormons think we face worse discrimination than af-americans. dear brothers and sisters: Get A Grip. http://tinyurl.com/7ko9svt
Enlightening Reads:
Religion News Service: Muslims say Ron Paul is their kind of Republican
While some political observers question whether Paul has the staying power and widespread appeal to win the nomination, his campaign has proven unique in one respect: he's drawing serious support from Muslims.
Big Government: Catholics Shifting to Romney?
Despite the best efforts of Rick Santorum, so far in this early primary cycle, Mitt Romney is winning over the ultimate swing voters–Catholics.
Catholic News Agency: Mexican archdiocese urges candidates to avoid organized crime
The Catholic newspaper in Mexico City, Desde la Fe, is calling on Mexican presidential candidates to "distance themselves from organized crime, criminal groups and negative interests."
Christian Post: Discontent Presbyterians Meets to Discuss 'New Reformed Body'
As conservative Presbyterians discontent with the PC(USA) gather this week in Florida for a conference to create a "New Reformed Body," one church that championed the idea will not be joining the new group.
Quote of the Day:
There was a profound sense of unease this past Shabbat in Bergen County. It's largely anecdotal, but in conversations I've had with individuals and community leaders, there is a strong sense of unease and real anxiety over what's happened lately.
Etzion Neuer, the acting regional director of the New Jersey branch of the Anti-Defamation League, said this to the Jewish Journal after a number of attacks on Jews in New Jersey.
Today's Opinion:
Huffington Post: Islam in America: Everything You've Always Wanted to Know – But Were Afraid to Ask
One of the more unfortunate outcomes of the anti-mosque protests, anti-sharia legislation and the impact of the Islamophobia network is that they have left many Americans confused about the truth of Islam and Muslims in America. According to the Public Religion Research Institute's recent findings, few Americans report having much knowledge about who Muslims are and what Islam is all about. Only 14 percent of Americans say they know a lot about the religious beliefs and practices of Muslims, and 57 percent say they know only a little.
Join the conversation…
CNN: What did MLK think about gay people?
We know what King thought about race, poverty and war. But what was his attitude toward gay people, and if he was alive today would he see the gay rights movement as another stage of the civil rights movement?