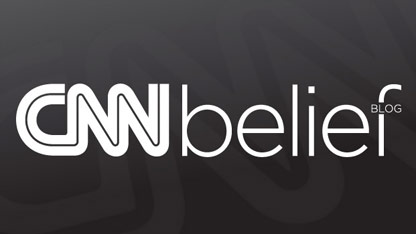 By Dan Merica, CNN
Here's the Belief Blog's morning rundown of the top faith-angle stories from around the United States and around the world. Click the headlines for the full stories.
From the Blog:
CNN: Jewish groups split over reprinting of 'Mein Kampf' excerpts in Germany
Jewish groups in Germany and abroad are divided about a British publishing house's intentions to print excerpts of Adolf Hitler's infamous manifesto "Mein Kampf."
CNN: Evangelical for Mitt: A South Carolina power brokers promotes the frontrunner
You've probably never heard of her, but Cindy Costa's tablemates at a Sunday prayer breakfast here hint at her influence. Inside a hotel ballroom bulging with 400 socially conservative activists, Costa is seated with the headliners: White House hopeful Rick Perry and political operative Ralph Reed.
Belief on TV:
Tweet of the Day:
From @Relevant: "After the hype dissipates, we'll all realize once and for all that "hypocrite" is one more thing that Tebow isn't." relm.ag/A91fVc
Enlightening Reads:
WTHI: Prayers for human trafficking
Human trafficking is a growing concern in the United States and with the 2012 Super Bowl just around the corner, one local group is afraid of what the sporting event will bring with it.
The Washington Times: Coptic Christians in Egypt fear Islamists' rise
Living in a nation marked by ongoing bouts of sectarian violence and no government protection, Ms. Hanna fears for the future of her town, Abo Korkas, which is tucked within the larger Upper Egyptian city of Minya and is home to both Muslims and Christians.
Religions News Service: Flood of 'de-baptisms' worries European church leaders
A decade ago, Rene Lebouvier requested that his local Catholic church erase his name from the baptismal register. The church noted his demands on the margins of its records and the chapter was closed. Lebouvier's case is among a growing wave of de-baptisms in Europe, one of the most visible manifestations of the continent's secular drift. Websites offering informal de-baptism certificates have mushroomed. Other Christians are formally breaking from the church by opting out of state church taxes.
Quote of the Day:
We're beginning to have larger numbers of American kids going into Muslim studies and become imams. Now if you look at ads for imams, they ask for candidates who know English, can relate to interfaith groups and communicate with a younger generation. They don't want to lose the younger generation.
Asif Umar, a 27-year old living in the St. Louis area, represents a new brand of Islam that finds younger American-born Muslims are interested in becoming an imam. He spoke with Tim Townsend of Religion News Service about this shift.
Today's Opinion:
Huffington Post: Jews for Tim Tebow
For Tim Tebow's faithful Christian followers, the Denver Broncos' lopsided playoff loss Saturday night to the New England Patriots might have posed a theological problem. Where was God who had so graciously heeded Tebow's prayers in all of those previous come-from-behind victories this season? Did Tebow pray differently before this game? Did he kneel wrong this time? Did his petitions lack the usual fervency and intention? Was God too busy to respond to Tebow's calls for help?
Join the conversation…
CNN: What did MLK think about gay people?
We know what King thought about race, poverty and war. But what was his attitude toward gay people, and if he was alive today would he see the gay rights movement as another stage of the civil rights movement?