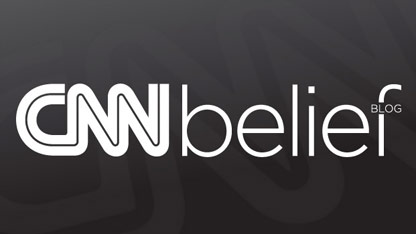 By Dan Merica, CNN
Here's the Belief Blog's morning rundown of the top faith-angle stories from around the United States and around the world. Click the headlines for the full stories.
From the Blog:
CNN: 'Hate religion, love Jesus' video goes viral
With so many atheists coming out of the closet, it's not difficult to imagine a video decrying religion racking up millions of hits on YouTube. But a video along those lines has been viewed 15 million times and liked more than a quarter-million times since it was posted on January 10, featuring an enthusiastic young Christian from Washington state.
Belief on TV:
Tweet of the Day:
From @AmericaMag: In 2011, a surprising number of films had genuine spiritual intentions: bit.ly/wSGUg3
Enlightening Reads:
Jewish Daily Forward: U.S. Jewish Population Pegged at 6 Million
Two new independent studies have found that there are between 6.4 million and 6.6 million Jews living in the United States today, representing about 1.8% of the population. Though the studies used drastically different methodologies, they appear to point to a growing consensus on the number of Jews in America, a figure that has been elusive in recent decades.
Catholic News Service: Pope wanrs of threat to freedom of religion, conscience in US
Pope Benedict XVI warned visiting U.S. bishops that "radical secularism" threatens the core values of American culture, and he called on the church in America, including politicians and other laypeople, to render "public moral witness" on crucial social issues.
Religion News Service: Are Mormons Christian? It's complicated.
Ask Mormons if they are Christian, and their answer often starts with a sigh. Look at our name, they'll say, The Church of Jesus Christ of Latter-day Saints. Read The Book of Mormon's subtitle, "Another Testament ofJesus Christ." Examine our Articles of Faith, "We believe that through the Atonement of Christ, all mankind may be saved…"
Relevant Magazine: Reaching the World – From Your Desk
Everyone knows the best place to foster relationships with the poor is on the church's annual week-long mission trip or within the specified hours we're doing "volunteer" work in the community. Or, reluctantly, when we can't quite zip through a red light in time to avoid the sign-holding stranger who wants a bite to eat. Where we don't always encounter the poor is at work.
Excerpt of the Day:
Many lesbian, gay, bisexual and transgender (LGBT) Jews may not have the luxury of a synagogue that welcomes them. However, an ambitious Welcoming Synagogues project, launched in 2007 at Hebrew Union College-Jewish Institute of Religion in Los Angeles, aims to train congregations cross across denominations to become safe and welcoming spaces for Jews of all sexual orientations and gender expressions.
Jessica Youseffi, a community organize from the Clergy and Laity United for Economic Justice, sings the praises of an organization the attempts to make synagogues more open to the LGBT community.
Today's Opinion:
Washington Post: Muslim with sharia?
On Tuesday, January 17th, former Speaker of the House, Newt Gingrich said that the only way he would ever support a Muslim for the presidency of the United States is if that person would "commit in public to give up sharia" thereby continuing his trend to exhibit his ignorance on the subject of Islamic law (sharia) as well as his ignorance of the United States Constitution.
Join the conversation…
CNN: Evangelical for Mitt: A South Carolina power brokers promotes the frontrunner
You've probably never heard of her, but Cindy Costa's tablemates at a Sunday prayer breakfast here hint at her influence. Inside a hotel ballroom bulging with 400 socially conservative activists, Costa is seated with the headliners: White House hopeful Rick Perry and political operative Ralph Reed.