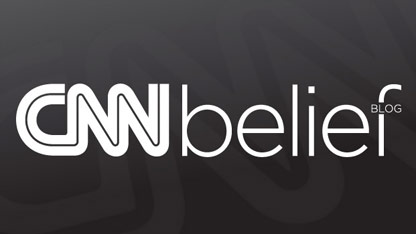 By Dan Merica, CNN
Here's the Belief Blog's morning rundown of the top faith-angle stories from around the United States and around the world. Click the headlines for the full stories.
From the Blog:
CNN: Jewish paper's column catches Secret Service's eye
The U.S. Secret Service is looking into a controversial column by an Atlanta Jewish newspaper publisher that mulled the assassination of an American president.
CNN: Passing significant test, Gingrich wins more S.C. evangelicals than rivals
If there were any doubts that Newt Gingrich, a thrice-married convert to Catholicism, could connect with the evangelical voters who make up the Republican Party base, Saturday's South Carolina primary put them to rest, with the former House Speaker winning twice as many evangelical votes as anyone else in the race.
CNN: Why Gingrich 'open marriage' allegation may not scare off evangelicals
The ex-wife of a Republican politician alleges her then-husband asked if they could have an open marriage, so evangelical "values voters" rethink their support for him, right? Not so fast, say some evangelical leaders and experts.
Could you be getting more from the Speed Read? Tweet or message suggestions to @DanMericaCNN
Tweet of the Day:
From @RDispatches: Is Liberalism Islamic?: An Interview with Mustafa Akyol. bit.ly/yOmmRQ
Enlightening Reads:
The Christian Post: Churches Attacked in Nigeria Following Wave of Bombings
Two churches and a security checkpoint were attacked in Nigeria as President Goodluck Jonathan visited the country's second-largest city Sunday, following the wave of Islamic extremist attacks Friday that has left more than 150 people dead in Kano City.
Catholic News Agency: Religious leaders blast HHS over contraception mandate
Numerous religious leaders slammed the Obama administration for violating consciences by refusing to reverse a contraception mandate and instead delay its full implementation by only a year.
Get Religion: Egypt's moderate and puritanical Muslims
In recent days, some news has sputtered out of Nigeria about the horrific ongoing attacks perpetrated by Boko Haram. Many journalists have been pooh-poohing claims by the U.S. and Nigerian governments that Boko Haram is tied to al Qaeda. See, for example, this Reuters report headlined "Analysis: Nigeria's Boko Haram ups game but no Al Qaeda." Now that we're learning more about the widespread coordinated attacks on Christians and other targets (the death toll is at least 162 in this Associated Press report), I sure hope to see more in-depth coverage of what's happening there.
Jewish Journal: Netanyahu denies saying Israel's biggest enimies are N.Y. Times, Haaretz
The Israeli Prime Minister's Office denied that Benjamin Netanyahu told the editor of The Jerusalem Post that Israel's two greatest enemies are The New York Times and Haaretz.
Excerpt of the Day:
We need to talk about polygamy.
After Joanna Brooks tweeted about her families history with polygamy, she received, as she describes it, "a remarkable outpouring of Mormon thoughts and feelings about polygamy." In her response article, Brooks stresses this point, the fact there is a "need to talk about polygamy," six times. This post is a great read.
Today's Opinion:
The Guardian: Prejudices about Islam will be shaken by this show
The hajj, subject of a new exhibition at the British Museum, shows that a respect for other faiths is central to Muslim tradition.