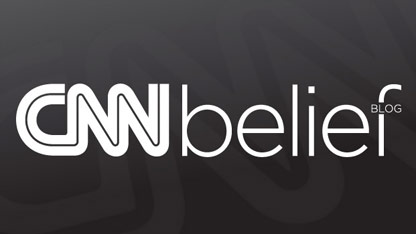 By Dan Merica, CNN
Here's the Belief Blog's morning rundown of the top faith-angle stories from around the United States and around the world. Click the headlines for the full stories.
From the Blog:
CNN: Jewish newspaper's editor resigns over Obama assassination column
A Jewish newspaper owner who attracted U.S. Secret Service attention for a column suggesting that Israel consider assassinating an American president has resigned as the paper's editor, employees there said Monday.
CNN: My Take: Why the abortion issue won't go away
After recently addressing a large secular assembly on issues of moral controversy, I turned and faced a woman who urgently wanted to ask me a question: "Why won't the abortion issue just go away?"
Tweet of the Day:
From @DrDannyPenman: Is it possible to have a happy open marriage? From BBC: bbc.in/zP1vYn And the answer is.... almost certainly not.
Enlightening Reads:
Catholic News Service: Pro-lifers wear their convictions on colorful T-shirts, sweatshirts
Mark Hosbein stood on the corner of a busy Washington intersection under the steady rain Jan. 23 with a small duffle bag at his feet and a simple message for passers-by: "Please consider spiritually adopting an unborn baby who is in danger of abortion."
Arizona Central: Arizona high schools may soon offer Bible classes
Arizona's public and charter high-school students could soon earn credit for learning about the influence of the Old Testament on art or how biblical references are found throughout literature.
Huffington Post: Mitt Romney's Reported Rise In Support From Florida's Jewish Voters Appears Fabricated
A report purporting to show potentially historic levels of support from Jewish voters for Mitt Romney in a general election matchup with Barack Obama appears to be either profoundly flawed or simply fabricated.
Altmuslimah: How are Muslim women doing in political cartoon?
When it comes to Muslim women as represented in political cartoons catered to non-Muslim Western audiences, a few prevalent themes can be easily identified.The themes I mention in this post are pretty representative of many other cartoons out there, and the images included here are just a sample. Muslim women seem to look the same, and usually wear hijabs, niqabs and/or abaayas (the blacker, the better!) When it comes to the niqab in political cartoons, it tends to serve the purpose of deleting the women's presence, voice and agency. This resonates with the idea that niqabi women are already oppressed, so why depict them with an agency that they do not have?
Excerpt of the Day:
Few Israelis had heard of Kiryat Malachi, much less been to the down-on-its-heels town of 25,000 on the road to Beersheba from Ashdod, until television news reports in early January broke the scandal of apartment leases that supposedly barred Ethiopians from living there.
In an article titled "Restive Ethiopians Take to Street," Nathan Jeffay of the Jewish Daily Forward writes about a news generation of Israelis, primarily Ethiopian, who decided to protest after hearing about alleged racists deals against Ethiopians in Israel. According to the report, nearly 50 percent of the town came out to protests on January 10.
Today's Opinion:
My Take: Why Christian are criticizing my Christian marriage and sex book
You try to write a book on marriage and sex with your wife and next thing you know there are a lot of ants crashing your picnic. My wife, Grace, and I recently published "Real Marriage: The Truth About Sex, Friendship, & Life Together," which quickly became a No. 1 New York Times best-seller.