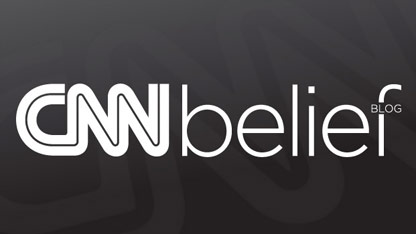 By Dan Merica, CNN
Here's the Belief Blog's morning rundown of the top faith-angle stories from around the United States and around the world. Click the headlines for the full stories.
From the Blog:
CNN: Romney tax returns shine light on Mormon tithing
Although many Americans may have wondered just how much money Mitt Romney makes and how much taxes he pays in the lead-up to the release Tuesday of his tax documents, there was little suspense around how much he gives to his church.
CNN: Oral Roberts' son arrested on suspicion of DUI
The son of late evangelist Oral Roberts and former president of Oral Roberts University was arrested early Tuesday on suspicion of driving under the influence of alcohol and speeding, authorities said.
Tweet of the Day:
From @HuffPostRelig: Worst church singer ever? You decide huff.to/AdbDJz
Enlightening Reads:
New York Times: In Shift, Police Say Leader Helped With Anti-Islam Film and Now Regrets It
The New York City police commissioner, Raymond W. Kelly, through a top aide, acknowledged for the first time on Tuesday that he personally cooperated with the filmmakers of "The Third Jihad" — a decision the commissioner now describes as a mistake.
NPR: Small Bill Outlaws Use of Fetuses In Food Industry
A bill introduced in the Oklahoma Legislature has some folks scratching their heads, as it prohibits "the manufacture or sale of food or products which use aborted human fetuses."
Religion Dispatches: Atheist or Religious, We All Need Good Science
Science is not just for secularists. And it's not just for Democrats, either. Recent reports from the National Center for Science Education have helped make these points clear.
Catholics News Agency: Washington archbishop testifies against state's 'gay marriage' bill
A Washington state bill that would recognize same-sex "marriage" poses a "grave challenge" to the common good, Archbishop of Seattle J. Peter Sartain warned.
Excerpt of the Day:
Of course, as we speak, al Qaeda and their affiliates continue to plan attacks against us. Thanks to our intelligence and law enforcement professionals, we are disrupting plots and securing our cities and skies. And as extremists try to inspire acts of violence within our borders, we are responding with the strength of our communities, with respect for the rule of law, and with the conviction that American Muslims are a part of our American family.
President Obama delivered a defiant State of the Union address on Tuesday, stating that "the state of our union is getting stronger." He mentioned religion a few times, including when he said the above.
Today's Opinion:
Wall Street Journal: ObamaCare and Religious Freedom
How about some respect for Catholics and others who object to treating pregnancy as a disease? Religious freedom is the lifeblood of the American people, the cornerstone of American government. When the Founding Fathers determined that the innate rights of men and women should be enshrined in our Constitution, they so esteemed religious liberty that they made it the first freedom in the Bill of Rights.
Join the conversation…
CNN: My Take: Why the abortion issue won't go away
After recently addressing a large secular assembly on issues of moral controversy, I turned and faced a woman who urgently wanted to ask me a question: "Why won't the abortion issue just go away?"