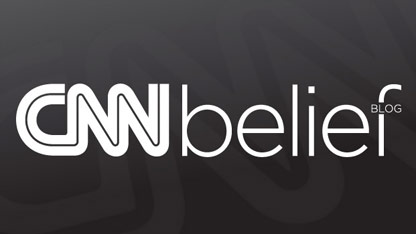 By Dan Merica, CNN
Here's the Belief Blog's morning rundown of the top faith-angle stories from around the United States and around the world. Click the headlines for the full stories.
From the Blog:
CNN: My Take: Reclaiming Jesus' sense of humor
Here's a serious question about levity: The Bible clearly paints a picture of Jesus of Nazareth as a clever guy, but he never seems to laugh, much less crack a smile. Did Jesus really have no sense of humor; didn't he ever laugh?
Tweet of the Day:
From @BaptistPress: 2012 could be make or break year for future of gay 'marriage' (7 states will consider it) ow.ly/8GuoR
Enlightening Reads:
US Catholic: New questions, challenges confront Eposcopal-turned-Catholic leader
Father Jeffrey N. Steenson is finding that there are a lot of new roads to travel and new questions to resolve since his Jan. 1 appointment as head of the Houston-based Personal Ordinariate of the Chair of St. Peter for former Anglicans who want to become Catholics.
Jewish Journal: Israeli women's rights moving to front of bus
Anat Hoffman, the progressive Israeli activist who made headlines two summers ago when she was arrested for carrying a Torah at the Western Wall, comes to California next week with a clear message for American Jews: What's happening in Beit Shemesh is as big a threat to Israel as what's happening in Tehran.
The Catholic Sun: HHS delays, but does not change, rule on contraceptive coverage
Although Catholic leaders vowed to fight on, the Obama administration has turned down repeated requests from Catholic bishops, hospitals, schools and charitable organizations to revise its religious exemption to the requirement that all health plans cover contraceptives and sterilization free of charge.
Huffington Post: Modern Day Exorcisms Performed in Mexico City
The New Advent Catholic Encyclopedia describes an exorcism as "the act of driving out, or warding off, demons, or evil spirits, from persons, places, or things, which are believed to be possessed or infested by them." To many, exorcisms are most familiar as the plot line in the Hollywood 1973 classic "The Exorcist" and more recently "The Ride". However, many of the faithful take exorcisms very seriously and the Catholic Church held a conference about exorcisms as recently as 2010. However, rarely do people get to see what an exorcism actually looks like. In these photos, pastors at the Church of the Divine Saviour on the outskirts of Mexico City perform exorcism rituals on afflicted church-goers.
Quote of the Day:
My reasoning was, if they put that card on the plate, they must be worried that something bad was going to happen. If they're worried, I'm worried.
Alaska Airlines has decided to end a their 30-year tradition of handing out prayer cards to passengers. According to Gordon Bowker, a co-founder of Starbucks, the prayer cards didn't make him feel better about the flight. In fact, they made him worry more.
Today's Feature:
Religion News Service: Why Mitt Romney can't be the Mormon JFK
Mitt Romney's sudden downgrade from Republican frontrunner to potential also-ran coincided with a massive shift of conservative Christians voters in South Carolina to Newt Gingrich's camp. Why? Many observers trace it to lingering suspicion among evangelicals - a key Republican constituency - about Romney's Mormon faith.
Join the conversation…
CNN: Romney tax returns shine light on Mormon tithing
Although many Americans may have wondered just how much money Mitt Romney makes and how much taxes he pays in the lead-up to the release Tuesday of his tax documents, there was little suspense around how much he gives to his church.