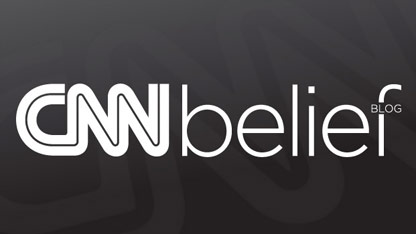 By Dan Merica, CNN
Here's the Belief Blog's morning rundown of the top faith-angle stories from around the United States and around the world. Click the headlines for the full stories.
From the Blog:
CNN: On call with conservatives, Romney speaks to Mormon beliefs
In a recent conference call with conservatives across the country, Mitt Romney expounded upon subjects he usually doesn't talk much about: Jesus and eternity.
CNN: Alaska Airlines ends prayer cards on flights
Passengers on Alaska Airlines will no longer get a free Psalm with their meal. On Wednesday, the airline announced it is ending its more than 30-year tradition of including printed cards with short Bible verses during meal service.
CNN: Suspected 'honor killings' shock Canada
The three Shafia sisters - Zainab, 19, Sahar, 17, and Geeti, 13 - along with Rona Amir Mohammad, 50, –were found dead inside a car that plunged into the Rideau Canal in Kingston on June 30, 2009.
Belief on TV:
Tweet of the Day:
From @OnFaith: Gingrich: If you're truly faithful, its not just on the weekends, "its inextricably tied with how you behave."
Enlightening Reads:
The Gospel Coalition: Sex, Marriage, and Fairytales
After his viral video hit almost 17 million views in 2 weeks, Jefferson Bethke follows up with a spoken-word poem on sex, marriage, and fairytales.
Religion News Service: As missionary movement turns 200, questions for the future
When America's first ordained missionaries sailed from here to India 200 years ago, they kicked off a movement to spread the faith and created America's most potent export: Christianity.
Huffington Post: Indiana Creationism Teaching Bill Moves Forward In State Senate
Indiana legislators are moving forward on a bill that would allow creationism to be taught alongside other theories in the state's public school system.
The Christian Post: The Elephant Room: How 7 Pastors Came to Know Jesus
Seven pastors of some of the largest churches in the U.S. shared their own personal testimonies of conversion to Christianity in a few short, concise sentences during the final session of a theological roundtable at Harvest Studios in Aurora, Ill., Wednesday.
Catholic News Service: Vatican downplays charges of financial 'corruption'
Insisting on the Holy See's continuing commitment to transparency and rectitude in economic affairs, the Vatican's spokesman downplayed references to "corruption" in a letter apparently sent to Pope Benedict XVI by a Vatican official who is now apostolic nuncio to the United States.
Quote of the Day:
This controversy has moved beyond an issue of poor judgment in the use of an Islamophobic training film to an issue of the integrity of public officials. This situation necessitates their immediate resignations.
According to a Religion News Service report, Muslim American groups are calling for the resignation of New York City Police Commissioner Raymond Kelly after the NYPD showed a documentary, "The Third Jihad," to more than 1,489 police officers and detectives in 2010.
Today's Analysis:
Columbia Journalism Review: The Times and the Jews
A vocal segment of American Jewry has long believed that the paper has been unfair to Israel. Here's why—and why they're wrong.
Join the conversation…
CNN: My Take: Reclaiming Jesus' sense of humor
Here's a serious question about levity: The Bible clearly paints a picture of Jesus of Nazareth as a clever guy, but he never seems to laugh, much less crack a smile. Did Jesus really have no sense of humor; didn't he ever laugh?