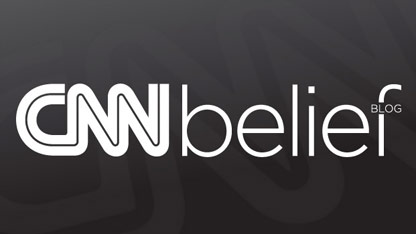 By Dan Merica, CNN
Here's the Belief Blog's morning rundown of the top faith-angle stories from around the United States and around the world. Click the headlines for the full stories.
From the Blog:
CNN: Family convicted in Canada 'honor murders'
A Canadian jury Sunday convicted three members of a family of Afghan immigrants of the "honor" murders of four female relatives whose bodies were found in an Ontario canal.
CNN: American Jews confront internal rancor over Israel
When the editor of a Jewish newspaper here wrote this month that the Jewish state might consider assassinating an American president, his column made national headlines and provoked a Secret Service inquiry. The tensions have provoked Jewish groups across the country to launch programs aimed at lowering the political temperature in their own religious communities.
Tweet of the Day:
From @askmormongirl: Ask Mormon Girl: My grandkids are Mormon, and I'm not. What will they be taught about me at church? wp.me/playv-7g
Enlightening Reads:
National Post: Netherlands plans to ban Muslim face-covering veils next year
The Dutch minority government plans to ban Muslim face veils such as burkas and other forms of clothing that cover the face from next year.
Catholic News Service: Christianity, religion risk oblivion in many parts of world, pope says
Christianity and even religious belief are in grave danger across the globe, risking oblivion, Pope Benedict XVI said.
Huffington Post: Newt Gingrich's Past Weights Him Down in Florida
Newt and Callista Gingrich walked into the massive Idlewild Baptist Church here Sunday morning and sat in the third row of pews to hear a sermon that touched at points on themes central to Gingrich's biography: personal mistakes, betrayal of one's closest relations, and a search for forgiveness.
New York Times: Ruling on Contraception Draws Battle Lines at Catholic Colleges
Bridgette Dunlap, a Fordham University law student, knew that the school's health plan had to pay for birth control pills, in keeping with New York state law. What she did not find out until she was in an examining room, "in the paper dress," was that the student health service — in keeping with Roman Catholic tenets — would simply refuse to prescribe them.
Jewish Journal: Can we afford kosher lettuce?
Yossi Asyag, 45, is an Israeli-born agricultural entrepreneur and the founder of a small farming operation that grows kosher-certified fresh lettuce and herbs. Yosef Caplan, 27, is assistant director of the kashrut services division at the Rabbinical Council of California (RCC). Every Monday, Caplan drives from Los Angeles to Carpinteria and then to another site nearby for his job as Asyag's farm's mashgiach, or kosher supervisor.
Quote of the Day:
"Everybody understands that women bishops are coming into the Church of England, the only question is there going to be a space in the Church of England for those who on theological grounds and ecumenical grounds cannot accept that development."
The Rt Rev John Hind, the Bishop of Chichester, has led opposition to ordaining women as bishops but said that it was now certain to happen.
Today's My Faith:
CNN: My Faith: What people talk about before they die
Kerry Egan, a hospice chaplain in Massachusetts, writes about how her experience has provided her with insight on what people talk about before they die. "Mostly we talk about their families," writes Egan.
Join the conversation…
CNN: Florida Evangelicals a different breed of voter than brethren in Iowa, South Carolina
Conservative Christian activist Ralph Reed has called the Bible Belt home for decades, but he grew up in Miami in the 1970s, when the city was emerging as a diverse megalopolis.