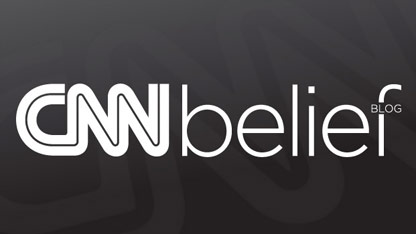 By Dan Merica, CNN
Here's the Belief Blog's morning rundown of the top faith-angle stories from around the United States and around the world. Click the headlines for the full stories.
From the Blog:
CNN: Catholics clergymen come out swinging against HHS regulation
Catholics around the country got an earful on Sunday from the pulpit over a new health insurance policy by the U.S. Department of Health and Human Services that forces employers to cover contraception and abortion as part of preventative care regardless of religious beliefs. The use of abortion and contraceptives violates Catholic teachings.
CNN: Islam doesn't justify 'honor murders,' experts insist
Leading Muslim thinkers wholeheartedly endorsed the Canadian judge's verdict, insisting that "honor murders" had no place and no support in Islam.
Tweet of the Day:
From @EricCNNBelief: What do you think – will the HHS policy on contraception hurt Obama in the race for #2012 with Catholics?
Enlightening Reads:
Jewish Daily Forward: Sundance Town Goes Kosher
The picturesque resort town of Park City is known for many things — among them powdery snow and a prestigious independent film festival. Kosher cuisine, not so much. This may be changing.
Catholic News Service: Bishops, religious to attend major conference on preventing abuse
Representatives of most of the world's bishops' conferences and 30 religious orders will meet in Rome in early February to launch a global initiative aimed at improving efforts to stop clerical sexual abuse and better protect children and vulnerable adults.
The Christian Post: Thousands Join Brooklyn Bridge March to Protest Ban on Churches Renting Schools
Some 3,500 people marched across the Brooklyn Bridge to City Hall Park Sunday in protest of the ban on churches renting New York City's public schools on the weekends.
Quote of the Day:
It's the kind of happiness that gets into your bones and promotes a deep-seated authentic love of life, seeping into everything you do.
According to Mark Williams and Danny Penman, authors of "Mindfulness: A Practical Guide to Finding Peace in a Frantic World," chocolate is, in fact, an answer for inner peace. With Valentine's Day just around the corner, this is a finding that many will be happy to hear about.
Today's Opinion:
Religion Dispatches: Speaking with Palestinian-American Republican Who Confronted GOP at Debate
Half the fight against bigotry, to paraphrase Woody Allen, might just be in showing up. When Abraham Hassan stood up at Thursday night's CNN debate, he introduced himself as a Palestinian-American and a Republican. Plainly, that's not what I expected to hear.
Join the conversation…
Centerville Patch: Mosque Opening on Hold After Vandals Trash Windows
Under the cover of darkness Sunday night, vandals downed alcohol, threw rocks and smashed the windows—along with over a decade of hard work, financial sacrifices and prayers—of a Chantilly mosque.