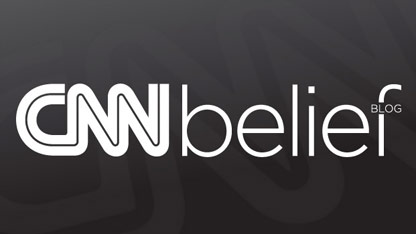 By Dan Merica, CNN
Here's the Belief Blog's morning rundown of the top faith-angle stories from around the United States and around the world. Click the headlines for the full stories.
From the Blog:
CNN: Susan G. Komen drops funding for Planned Parenthood
The Susan G. Komen for the Cure Foundation revealed Tuesday it was cutting funds to Planned Parenthood, sparking an outcry from abortion rights advocates blaming "political pressure" and praise from an anti-abortion group.
CNN: Egypt's Coptic Pope in poor health, official says
Coptic Pope Shenouda III, the spiritual leader of Egypt's Coptic Christian community, is in deteriorating health, the head of the Egyptian General Coptic Association said Tuesday.
Belief on TV:
Tweet of the Day:
From @TribSeeker: As Occupy movement blasts Wall Street, Chicago's Cardinal Francis George looks there for inspiration: trib.in/AaQ29N
Enlightening Reads:
Catholic News Service: Pope to visit Mexico, Cuba March 23-28, meet leaders, Catholic faithful
Pope Benedict XVI will meet with Cuban President Raul Castro, Mexican President Felipe Calderon and bishops and Catholics from the region when he visits Mexico and Cuba in late March.
Jewish Journal: Jews in Super Bowl history
With much of America looking forward to Sunday's big game, the Jewish Journal profiles a number of Jews who have played in the Super Bowl.
Quote of the Day:
I called my wife and told her to make peanut butter and jelly sandwiches and hot chocolate. I was bringing a gang home.
Rick Del Rio, a pastor from Brooklyn, New York, serves a community on the fringes. On Aveunue D and 3rd Street, Del Rio's worshipers live in a world known for shootings, drugs and prostitution – but his church, says Del Rio, has helped many with one-on-one counseling. But due to a recent ban forbidding religious organization from using public schools, Del Rio's ministry will have to move.
Today's Opinion:
My Take: Why evangelicals should dump Gingrich
At the moment, Newt Gingrich appears to be riding high with evangelical voters. After dismal performances in Iowa and New Hampshire, Gingrich dominated the evangelical vote in South Carolina and has made a strong pitch to evangelical voters in Florida. There's no question that evangelicals are intrigued, and they are just now starting to take a close look. They won't like what they see.
Join the conversation…
Sojourners: Tony Campolo: Newt's Surprising Evangelical Fan Base
The need for Red Letter Christians to no longer be labeled "evangelicals" became abundantly clear this past Saturday following the South Carolina Republican Primary. Most Evangelicals claim to be politically non-partisan, and say they only identify with the Republican Party because the Republicans are committed to "family values."