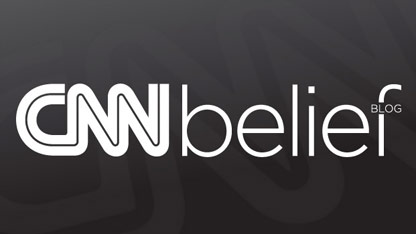 By Dan Merica, CNN
Here's the Belief Blog's morning rundown of the top faith-angle stories from around the United States and around the world. Click the headlines for the full stories.
From the Blog:
CNN: The pope's on Twitter? 10 unlikely tweeters
Twitter says it has more than 100 million active users – a pretty impressive chunk of the online population who are, if nothing else, checking in to see what other people are sharing.
CNN: Obama reflects on faith in prayer breakfast speech
President Barack Obama spoke of his personal faith Thursday as he delivered remarks for the third year in a row at the National Prayer Breakfast. In addition, Obama used the platform in front of religious dignitaries and politicians to express his vision of how faith and government intersect and can work together.
CNN: Politics and Prayers
Speaking at the 60th annual National Prayer Breakfast inWashington on Thursday, the president said, "We know that part of living in a pluralistic society means that our personal religious beliefs alone can't dictate our response to every challenge we face. But in my moments of prayer, I'm reminded that faith and values play an enormous role in motivating us to solve some of our most urgent problems, in keeping us going when we suffer setbacks, and opening our minds and our hearts to the needs of others."
Tweet of the Day:
From @RDispatches: Is Romney Gaining Ground among White Evangelical Voters?: Florida results suggest Christian voters may be coming... bit.ly/zo1YSy
Enlightening Reads:
Religion News Service: "Stories From Another World": Vatican Organizes Science Exhibition in Pisa
Nearly four centuries after the Roman Catholic Church branded Galileo Galilei a heretic for positing that the sun was the center of the universe, the Vatican is co-hosting a major science exhibition in his hometown.
The Christian Post: Creators of 'Real Housewives of Atlanta' to Produce 'Preacher Wives'
By now many have heard of the numerous "Housewives" series, such as "Real Housewives of Atlanta" or "Basketball Wives" that often depicts dramatic women and questionable moral choices. With this in mind, are you ready for "Preacher Wives?"
Global Catholic Network: Pope to urge Mexico toward greater unity
Archbishop Jose Guadalupe Martin Rabago of Leon has said that Pope Benedict XVI will urge Mexicans to move toward greater unity in order to achieve a lasting peace.
Relevant Magazine: "Let God Write Your Love Story"
My whole life I tried hard not to believe the lie that only married people matter. Whenever I would visit a Christian bookstore, I noticed there were many shelves dedicated to marriage books. But for the single person, the books took up only one shelf.
Quote of the Day:
They're the most important ignored religious group in the country.
Dan Cox, research director at the Public Religion Research Institute, said this about white mainline Protestants. According to his groups poll, this demographic is split between President Obama and the Republican challengers.
Today's Opinion:
The Atlantic: Singling Out Islam: Newt Gingrich's Pandering Attacks
The former House speaker regularly calls for treating Muslims differently - and his discriminatory remarks are mostly forgiven.
Join the conversation…
CNN: A head on a silver platter – rethinking John the Baptist and Oscar Wilde
As Oscar Wilde imagined it, the execution of John the Baptist was packed with love, lust, incest and murder. The Irish playwright spun the ancient biblical story into "Salome," a one-act tragedy written in 1863 in French that today is getting a fresh look thanks to Joseph Donohue, a theater historian hell-bent on changing the way the play is read in English.