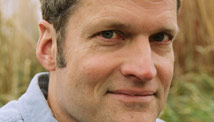 Editor's note: Stephen Prothero, a Boston University religion scholar and author of "God is Not One: The Eight Rival Religions that Run the World," is a regular CNN Belief Blog contributor.
By Stephen Prothero, Special to CNN
(CNN) - I don't know yet what I think of the Obama administration's policy of requiring employers, including Catholic ones, to offer contraceptive services for free as preventive care. But I know this: It is crucial in this dispute to distinguish between the Catholic hierarchy and rank-and-file Catholics.
Catholic bishops have a clear position on contraception. Citing the encyclical Humanae Vitae (1968), they contend that sex has a purpose, and that this purpose is procreation inside marriage. Therefore, any sexual activity outside of marriage is wrong, as is any "unnatural" means of birth control inside marriage. So while the so-called rhythm method is acceptable, condoms and IUDs and the pill are not.
But is this the Catholic position? It depends on what you mean by Catholic.
The U.S. Conference of Catholic Bishops has strongly condemned the new Department of Health and Human Services rule. "Never before in our U.S. history has the Federal Government forced citizens to directly purchase what violates our beliefs," said Cardinal Daniel DiNardo, chairman of the group's Committee on Pro-Life Activities. "At issue here ... is the survival of a cornerstone constitutionally protected freedom that ensures respect for conscience and religious liberty."
CNN's Belief Blog – all the faith angles to the day's top stories
Yet survey after survey has shown that U.S. Catholics neither agree with official church teachings on contraception nor follow them.
According to a 2011 Guttmacher Institute survey, "only 2% of Catholic women rely on natural family planning." A 2002 survey found that Catholic women in the United States were more likely than American women as a whole to use the birth control pill, and only slightly less likely to use a condom. In a 2000 poll that strikes even closer to the heart of this debate, 90% of American Catholic women surveyed said they wanted to see access to birth control services at community hospitals.
Turning from behaviors to beliefs, it is clear that the majority of U.S. Catholics also disagree with church teachings on contraception. According to a 2005 Harris poll, 90% of U.S. Catholics support the use of birth control.
Is Obama losing the Catholic vote?
Of course, U.S. bishops say that Catholics who think and do these things are bad Catholics. If so, the pool of "good Catholics" would seem to be shrinking to close to zero.
Are the only "real Catholics" in America the priests decrying the new Obama administration policy and the 2% of U.S. Catholic women who rely only on "natural" birth control? Who is to speak for the other 98%?
The opinions expressed in this commentary are solely those of Stephen Prothero.