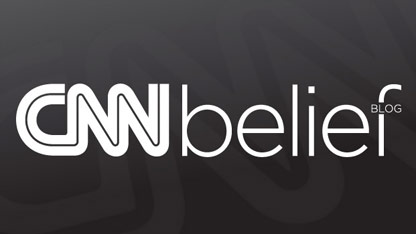 By Dan Merica, CNN
Here's the Belief Blog's morning rundown of the top faith-angle stories from around the United States and around the world. Click the headlines for the full stories.
From the Blog:
Romney says Obama infringing upon religious rights
Mitt Romney accused President Barack Obama of infringing upon Americans' religious rights in a fiery address to more than 2,500 supporters Monday in Colorado.
CNN: Vatican official defends Pope Benedict in sex abuse scandal
A top Roman Catholic official opened a conference on protecting children from sexual abuse Monday by defending Pope Benedict XVI, arguing that he deserved thanks for his efforts.
CNN: Opinion: Eddie Long still has more apologizing to do
Now that Bishop Eddie Long has apologized to the Anti-Defamation League for a service at his New Birth Missionary Baptist Church that purported to crown him a "king," one has to wonder what Long was thinking.
CNN: Bavaria's igloo of worship
CNN's Diana Magnay reports on a snow church made famous by a postcard in a chilly Bavarian village.
Belief on TV:
Enlightening Reads:
Baptist Press: Romney wins evangelicals in Nev. Primary
A plurality of self-identified evangelicals and born-again Christians voted for Mitt Romney during Saturday's Nevada caucuses, helping him secure his second straight victory in the Republican nomination race.
The Christian Post: Tim Tebow Mulling Politics? Former Heisman Winner Watts Welcomes Possiblity
Denver Broncos quarterback Tim Tebow has become a household name, mainly due to his strong Christian stance both on and off the field. Now the former Heisman Trophy winner is signaling that his next career may involve politics.
Catholic News Service: Catholicism still dominant in Carribean, but its influence wanes
Trinidad's only Catholic seminary educated future clergy members for six decades, sending graduates to ministries throughout the Caribbean.
Quote of the Day:
Most days, I'm pretty good at praying for friends or family who are in dire situations, and I'm always quick to ask God for forgiveness when I goof up. But to be quite honest with you, and with Him, I still suck at praying.
Relevant Magazine author Zak Lentz, writes that even though he is bad at praying, he tries.
Today's Opinion:
Huffington Post: What is Jewish Culture?
George Gershwin called it Americana. Virgil Thomson called it "gefilte variations," a snide allusion to gefilte fish, a traditional Jewish foodstuff. Both men were referring to "Porgy and Bess," which, once again, is enjoying a successful run on Broadway. By Gershwin's lights, his production, rooted in the sights and sounds of the South, was as American as could be. To Thomson, one of the most influential critics of his time, the whole thing was a Jewish enterprise, through and through.
Join the conversation…
USA Today: Editorial: contraception mandate violates religious freedom
Few Americans of any political stripe would disagree with the simple proposition that the government should steer away from meddling in church affairs. Certainly, it should never try to force a religiously affiliated institution to violate a central tenet of its faith.