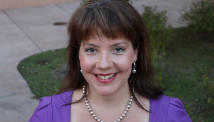 Editor's Note: Mollie Ziegler Hemingway is a media critic at GetReligion and editor at Ricochet.

By Mollie Ziegler Hemingway, Special to CNN
Faced with a deluge of media opposition and pressure from lawmakers, the Susan G. Komen foundation amended its decision to cut off funds to Planned Parenthood last week. Afterward, Democratic Sen. Barbara Boxer and NBC's Andrea Mitchell complimented each other on getting Komen to buckle under pressure.
Mitchell's hostile interrogation of Ambassador Nancy Brinker, Komen's CEO and founder, was widely viewed as a key moment in Planned Parenthood's campaign against Komen.
"I thought you did such an interesting interview with the ambassador yesterday," Boxer said to Mitchell during a televised discussion, "which I think helped bring this about, if I might say."
Mitchell later returned the favor: "Sen. Barbara Boxer, thank you very much. Thank you for everything you've done on this."
Some claims of media bias are overwrought. But here, the media wasn't even trying to hide its advocacy on behalf of Planned Parenthood.
And in so doing, the media only told half the story.
Half the political story.
The media bought Planned Parenthood's public relations campaign hook, line and sinker. Planned Parenthood argued that Komen's decision to stop funding was "political." This was the way most media outlets framed the entire story. But logic dictates that it's not more political to stop funding Planned Parenthood than it is to keep funding it.
We're talking about the country's largest abortion provider, an organization that performs 330,000 abortions a year. According to Gallup polls from recent years, about half the American population identifies as pro-life while half identify as pro-choice. If you don't have a sense for how controversial abortion is, you simply shouldn't be in journalism.
Planned Parenthood receives nearly half a billion dollars in taxpayer funds, including from Medicaid payments. Along with its political arm, it spent at least $1.7 million on lobbying at the federal level last year. Its political expenditures for the 2012 cycle have swung 100% for Democrats and against Republicans. Its political web site ranks a series of Republicans as "chumps."
The notion that such a huge partisan player could be characterized as apolitical is laughable.
Half the reaction.
Media outlets certainly captured the outrage of Planned Parenthood supporters, which led most newscasts and articles. But was it an accurate reflection of how everyone reacted to the news? Hardly.
To explain, Komen had a serious fundraising problem due to its engagement with Planned Parenthood. Though its grants to the organization were around $600,000 a year, a relatively small snippet of either group's budget, the relationship kept many people who oppose abortion from donating.
By ending its relationship with an abortion provider, Komen would likely be able to broaden its base of support to include donors who strenuously oppose abortion. But in most media accounts, these people were completely invisible.
This is part of a disturbing pattern where the media downplay stories of importance and interest to pro-lifers, such as their annual March for Life in Washington or the Obama administration's recent mandate that religious organizations provide insurance coverage for abortifacients.
The way the media presented the views of women and breast cancer survivors in particular was even worse, as if they unilaterally supported Planned Parenthood when about half of American women identify as pro-life.
Charmaine Yoest, the head of Americans United for Life, had called on Komen to stop working with Planned Parenthood. After Komen's initial decision, she said, "As a breast cancer survivor, I was always troubled with this whole idea that the nation's largest abortion provider was enmeshed in the breast cancer fight when they weren't actually doing mammograms. I look at this as smart stewardship."
Half the investigation
Even after Komen backed down, the media have continued to attack. What was once widely presented as one of the most unifying charities in the country is now being thoroughly investigated by reporters.
"Komen spends lavishly on salaries and promotion," The Washington Post announced, highlighting Brinker's $417,000 salary heading the group she founded 30 years ago. Nowhere in the article, however, did we learn what Planned Parenthood CEO Cecile Richards makes ($354,000) or that her predecessor reportedly earned $900,000 in 2005.
While Komen will now be raked over the coals, will the media similarly investigate Planned Parenthood? It's doubtful.
The media coverage has been so fawning over the years that conservative activists have recently gone undercover to raise doubts about whether Planned Parenthood actually performs mammograms. These independent journalists have also produced evidence suggesting that some affiliates have failed to report instances of sexual abuse, sexual trafficking and rape.
"There's no question that the media," said Daily Beast media critic Howard Kurtz, "have been approaching the whole narrative from the left."
When the media tell only half the story, they become effective partisans, and they do so at the expense of accuracy, accountability and fairness.
The opinions expressed in this commentary are solely those of Mollie Ziegler Hemingway.