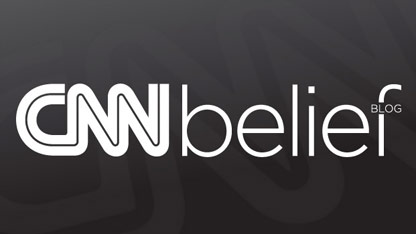 By Dan Merica, CNN
Here's the Belief Blog's morning rundown of the top faith-angle stories from around the United States and around the world. Click the headlines for the full stories.
From the Blog:
CNN: White House offers an olive branch to Catholic voters?
The White House appears to be softening its stance on the controversial rule forcing some religious organizations to provide birth control as part of their health insurance plans.
CNN: Battle escalates over Obama rule for contraception coverage at Catholic institutions
The battle over a new White House policy compelling Catholic institutions to cover contraception in health insurance plans continued to escalate Tuesday, with the Catholic Church threatening to sue, liberal groups spotlighting Catholic support for contraception, and the Obama administration vowing to confront religious concerns.
CNN: Alleged child sex abuse victim speaks out at Vatican conference
An Irish woman who detailed her own harrowing experience of child sexual abuse at the hands of a priest spoke out during a Vatican symposium on Tuesday, telling church officials that an apology was not enough.
Tweet of the Day:
From @EricCNNBelief: Opening prayer at this caucus site. "If you don like open prayer go outside and down the hall."
Enlightening Reads:
The Christian Post: Prop 8 Ruling Deemed 'New Judicial Low'
Tuesday's 9th Circuit Court of Appeals ruling that California's voter-approved Proposition 8 is unconstitutional is setting off a firestorm and war of words between supporters of traditional marriage and homosexual marriage advocates.
Sojourners: Poll: Americans support contraception coverage, divided over religious exemptions
A majority of Americans — including Catholics — believe that employers should be required to provide employee health care plans that cover contraception and birth control at no cost, according to a new survey.
Religion News Service: Dickens and religion: A tale of two views
Britain's Prince Charles kicked off a yearlong celebration of Charles Dickens' 200th birthday on Tuesday (Feb. 7) with a wreath-laying ceremony at London's Westminster Abbey.
Australian Broadcast Company: Evangelicals lose faith in Republican candidates
Evangelicals made Romney the winner twice, Gingrich and Santorum once each, tied Romney and Gingrich once, did not vote religious affiliation and, perhaps most significantly, did not follow the dictates of their leaders. Though they may seem a tad disorganized, these tallies are the children of evangelical tradition and the history of the Republican Party.
Quote of the Day:
There is no question that the media has driven this story, forced the apology from the Komen foundation and is approaching the whole narrative from the left.
Howard Kurtz, host of CNN's Reliable Sources, believes the media's coverage of the Komen Foundation and Planned Parenthood dispute has skewed to the left. According to Kurtz, he has been getting hammered on Twitter for an article he wrote that elaborated that point. So what did Kurtz do? Double down on his point via a Daily Beast video.
Today's Opinion:
CNN: My Take: On Komen controversy, media told half the story
Much like Howard Kurtz from above, Mollie Ziegler Hemingway, a media critic at GetReligion and editor at Ricochet, argues that the media only told half the Komen controversy story. In particular, Hemingway says the media's coverage of the controversy was highlighted by Andrea Mitchell complimenting efforts to force Komen to buckle under pressure.
Join the conversation…
CNN: Crossing the plains and kicking up dirt, a new Mormon pioneer
The home and life Brooks has created is the product of a complicated journey. She cannot separate The Church of Jesus Christ of Latter-day Saints from her identity any more than she can leave cheese out of funeral potatoes. But like her persecuted ancestors who braved the unforgiving plains to reach the promised land of what is now Utah, Brooks, 40, fights for her faith.