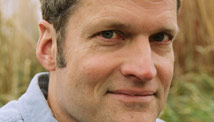 Editor's Note: Stephen Prothero, a Boston University religion scholar and author of "God is Not One: The Eight Rival Religions that Run the World," is a regular CNN Belief Blog contributor.
By Stephen Prothero, Special to CNN
So much for the cease-fire in the culture wars.
With the rise of the tax-focused tea party, the slump into recession and the emergence of Occupy Wall Street, U.S. politics was supposed to turn to economic matters. But recent developments on the Holy Trinity of bedroom issues — gay marriage, abortion and contraception — demonstrate that the culture wars are alive and well and (among other things) propelling Rick Santorum to a clean sweep on Tuesday in Minnesota, Missouri and Colorado.
Last month, the Obama administration announced a new rule requiring that health insurance plans offer birth control to women for free. This rule specifically exempts, on religious liberty grounds, Catholic churches, but it does not exempt Catholic-affiliated institutions such as universities, hospitals and charities.
In recent days, the Obama administration has been pummeled in the press by Catholic leaders and Republican presidential candidates for purportedly sacrificing religious liberty at the altar of its health plan. On Tuesday, Romney called the policy an "assault on religion."  Earlier, Bishop of Phoenix Thomas Olmsted sent a letter to his flock stating, "We cannot — we will not — comply with this unjust law."
The abortion fight has also been running hotter, with the Komen Foundation cutting funding for breast cancer screenings at Planned Parenthood, only to reverse course a few days later under tremendous pressure from supporters of abortion rights.
Then comes the federal appeals court in San Francisco, which by a 2-1 vote overturned on Tuesday a California referendum banning same-sex marriage approved in 2008. According to this three-judge panel, Proposition 8 violated the 14th Amendment right to "equal protection" of California's gay men and lesbians.
So once again U.S. politics has turned to sex, religion, privacy and conscience, and the culture warrior par excellence in the Republican field, Rick Santorum, is for the moment at least the latest new non-Romney thing.
One side (the left) speaks of rights: the rights of women to privacy and protective health care and the rights of men and women of all sexual orientations to choose whom they want to marry. The other side (the right) speaks of religious liberty and the downfall of a society so married to moral relativism that it can't even protect the unborn and a tradition as venerable as heterosexual matrimony.
David Axelrod, a key Obama political adviser, signaled Tuesday on television and radio that the Obama administration might be up for a compromise of some sort on the birth control issue, but none of these bedroom issues is going away, at least not until the 2012 presidential election is over.
But just how deeply ingrained are these divisions inside the American public? Not so deep, really.
In a 2006 book called, "Is There a Culture War?" James Davison Hunter and Alan Wolfe disagreed fiercely over the reach and power of the culture wars, but they agreed on one thing: These wars are fought by politicians and pundits far more than by ordinary Americans.
Take the question of birth control. While the U.S. Conference of Catholic Bishops has raised a stink, most U.S. Catholics are actually in favor of the rule. So if the bishops want to go to war, they may well find they won't have any foot soldiers.
According to a poll released Tuesday by the Public Religion Research Institute, 52% of Catholic voters support the Obama administration requirement that health plans cover prescription birth control without a co-pay. A similar poll, also released Tuesday, conducted by Public Policy Polling on behalf of Planned Parenthood, found that 53% of Catholic voters support the Obama administration on this question.
On gay marriage, polling also indicates that ordinary Americans are nowhere near as divided as are pundits and politicians. A Pew Research Center survey released Tuesday shows a remarkable convergence on this question between 1996, when the overwhelming majority (65%) of Americans opposed gay marriage, and 2011, when only a minority (46%) do.
But Pew did not just poll Americans as a whole. It broke down its results by generation, and here the findings are telling. While only 37% of baby boomers (born between 1946 and 1964) support gay marriage today, that figure rises to 64% among millennials (born after 1980).
Finally, on the abortion question, ordinary Americans seem far less agitated than their elected representatives. Over the past decade, poll after poll has shown that most Americans want abortion to be legal yet far less common. A 2011 Gallup poll is typical. Although Americans remain split between the "pro-life" and "pro-choice" labels, only 20% think abortion should be illegal in all circumstances, while 77% say it should be legal under all or some circumstances.
The takeaway? While the culture wars are, to Santorum's delight, with us at least until November, the cultural questions that beset us are likely to shift and shift quickly. Conservative Republicans can read polls as well as liberal Democrats can, and as the years go by, there will be less and less political hay to be made by opposing gay marriage or contraception.
The opinions expressed in this commentary are solely those of Stephen Prothero.