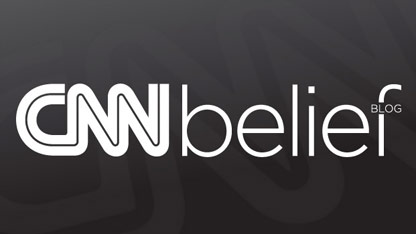 By Dan Merica, CNN
Here's the Belief Blog's morning rundown of the top faith-angle stories from around the United States and around the world. Click the headlines for the full stories.
From the Blog:
CNN: Contraception controvery ensnares military chaplains
The still-lingering controversy over the Obama administration's mandate about health insurance coverage that includes contraception spread to American Army posts all over the world before the matter was settled.
CNN: Retired New York Cardnal Egan retracts apology on Catholic priest sex abuse
A decade after the sex abuse scandal that plagued the Catholic Church across the country, retired Cardinal Edward Egan has taken back his apology for how the church handled the issue.
CNN: Obama administration looking to resolve contraception controversy
After an avalanche of criticism, the White House is working on a way to thread the needle on a new health care policy which will require all employers-including religious institutions-to cover contraception in their health insurance plans.
CNN: Santorum talks faith with Texas pastors
The day after winning a three state primary sweep, Rick Santorum largely avoided politics during a visit to the Bella Donna Chapel and instead talked candidly about his faith before a crowd of more than one hundred local pastors.
Belief on TV:
Tweet of the Day:
From @jeromesoco: Homegrown #terrorism down; study author says #Muslim threat to public safety in U.S. was "miniscule" last year bit.ly/xb6LUR
Enlightening Reads:
Herald Sun: US Air Force draws criticism for removing 'God' from logo
A US lawmaker in Virginia is calling on the US Air Force to reverse a decision to remove a Latin reference to God from a logo after an atheist group complained.
Jewish Journal: Jewish groups split on gay marriage ruling
The National Council of Jewish Women, welcoming the appeals court decision, said it "marks a milestone in the effort to provide full rights to lesbian, gay, bisexual and transgender Americans."
Religion Dispatches: LDS Church Response to Prop 8 Begs Questions of Polygamy
On Tuesday, Mormons—the religious group that invested most heavily in the 2008 California Proposition 8 campaign to ban same-sex marriage—responded to the 9th Circuit Court of Appeals' decision finding the measure unconstitutional.
Salon: The making of gay marriage's top foe
How Maggie Gallagher's college pregnancy made her a single mom, and a traditional marriage zealot.
U.S. News and World Report: Rick Santorum's Win Fueled By Evangelicals
No small part of former Pennsylvania Sen. Rick Santorum's trifecta of success on Tuesday was his support among evangelical voters and other social conservatives that were attracted to his campaign. His appeal to those voters on issues such as abortion and gay marriage allowed him to overcome what he lacks in campaign infrastructure and war chests when compared to his three rivals.
Today's Opinion:
CNN: My Take: Welcome back, culture wars (and Rick Santorum)
So much for the cease-fire in the culture wars. With the rise of the tax-focused tea party, the slump into recession and the emergence of Occupy Wall Street, U.S. politics was supposed to turn to economic matters. But recent developments on the Holy Trinity of bedroom issues — gay marriage, abortion and contraception — demonstrate that the culture wars are alive and well and (among other things) propelling Rick Santorum to a clean sweep on Tuesday in Minnesota, Missouri and Colorado.
Join the conversation…
CNN: 10 reasons religious conservatives love Rick Santorum
For all the attention paid to the clout of fiscally focused tea party conservatives and of the primacy of jobs in the 2012 election, Rick Santorum's trifecta victories Tuesday night are a good reminder of the powerful role religious conservatives play in the GOP. They fueled Santorum's wins in Missouri, Minnesota and Colorado – and his earlier victory in the Iowa caucuses.