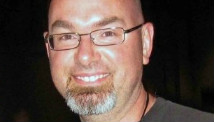 Editor's Note: Rev. Mike Denton is a conference minister of the United Church of Christ working with congregations in Washington, Northern Idaho and Alaska. He supports gay marriage.
For an opposing view, click here.
On Wednesday afternoon, Washington's House passed a same-sex marriage bill, 53-43. The state Senate has already passed it, and Gov. Chris Gregoire has promised to sign it. Opponents of  the bill are promising to put the issue on the ballot this November.
By. Rev. Mike Denton, Special to CNN
It was a little more than 15 years ago when two friends of mine – I'll call them Amy and Christine – asked me to officiate at their wedding. Actually, at the time, I'm not sure we called it a "wedding." Fifteen years ago, gay and lesbian folks were still stepping gingerly around the words "wedding" or "marriage." It didn't feel safe and just didn't seem to be worth the fight so words like "union service" or "commitment service" were used instead.
Read the full opinion piece on CNN's In America