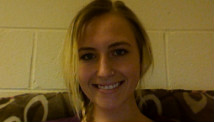 Editor's Note: Karalen L. Morthole is a senior majoring in political science at Catholic University of America.
By Karalen L. Morthole, Special to CNN
I have been a Catholic my whole life. Baptized as a baby and confirmed in the seventh grade, I attended weekly catechism classes and received a Jesuit education. Never once did the opinion of the church on a person's use of contraceptives surface.
In high school, I was prescribed birth control to balance my hormones. I suffered from terrible mood swings that had negative effects on my relationship with my family and got me into trouble with teachers. I also experienced menstrual cramps so painful as to be debilitating; sometimes, they left me unable to move.
My mother, a devout Catholic, had no problem with my taking birth control, because she recognized the dramatic effects this simple medication had on my life. Birth control gave me a new, healthy and balanced way to live. As a 22-year-old woman, I am able to think more rationally because of birth control.
Teachers at the Jesuit high school I attended urged students to protect themselves when they became sexually active, to use condoms to stamp out the risk of contracting a viral sexually transmitted disease that would affect the rest of their lives. Some would criticize my teachers for that, but I thank them. My peers and I were taught by caring and realistic teachers with experience making decisions to promote their own health. Some had seen the horrors of sexually transmitted diseases.
CNN's Belief Blog – all the faith angles to the day's top stories
Birth control, condoms and emergency contraception have all served their purpose in my life, because each work in different preventative ways. Birth control has aided my mental health, giving me a clearer head; condoms have protected me from contracting diseases from sexual partners. Emergency contraceptives were there when I was uncertain about whether I'd become pregnant and needed reassurance. I'm not ready to raise a child on my own.
Even though the official Catholic Church teaches against contraceptives, I do not feel immoral using them. They've allowed me to live my life without the fear of unwanted pregnancies or deadly diseases.
My religion has played a large part of my life, laying the groundwork for my personal relationship with God. It has taught me how to respect others, be a human with integrity and help those in need. Catholicism is a beautiful religion that supports family values and tolerance of others and leads us to serve others, a teaching I've adapted into my everyday living. The Catholic Church does an exceptional job standing up for those who live in poverty and suffer injustices.
But on contraception, the Catholic bishops have taken a stance that violates the basic rights that affect millions of Catholics across the country and shows a lack of concern for women's health.
It is disheartening that the Catholic bishops were so opposed to the Obama administration's decision to require religious institutions like hospitals and colleges to provide their faculty, staff and students with access to reproductive health care, which includes birth control, emergency contraceptives and condoms. Even after the White House announced a revised policy Friday that exempts religious institutions from having to pay for the contraception coverage, at least one bishop voiced disgust. The U.S. bishops said in a statement Friday that it's "too soon to tell whether and how much improvement (there's been) on core concerns."
The bishops have gone so far as to threaten to cease health care coverage to the faculty and staff at my college if it's forced to comply with the Affordable Health Care Act.
Even though the church will not support women's health needs and denies them opportunities to care for their physical and mental health, it does apparently condone other uses for condoms. In 2010, Pope Benedict XVI endorsed the use of condoms for male prostitutes, saying condoms "can be a first step in the direction of a moralization, a first assumption of responsibility," and could help "in the intention of reducing the risk of infection."
In my view, any sexual activity that spreads deadly diseases is sinful because it shows complete disregard for human health and human life. The Catholic Church believes that condoms negatively impact the sexual lives of men and women, preventing reproduction and the creation of life.
I believe that condoms are, in fact, pro-life. They help women and men act responsibly in regards to the spread of HIV/AIDS. Condoms also prevent unintended pregnancies that could result in abortions, another issue that the Catholic Church has strong views about.
As a Catholic, I stand with President Obama's decision to require religious institutions to provide access to contraceptives. I believe that birth control can be used by religious people without having a negative effect on someone's faith. Catholics value human life. I believe that includes acknowledging the rights of women to take care of our bodies.
The opinions expressed in this commentary are solely those of Karalen L. Morthole.