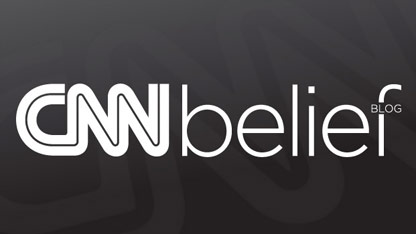 By Dan Merica, CNN
Here's the Belief Blog's morning rundown of the top faith-angle stories from around the United States and around the world. Click the headlines for the full stories.
From the Blog:
CNN: At church where Houston got start, congregants gather to mourn
As the sun rose the morning after Whitney Houston's death, congregants at the Baptist church where she began her singing career as a member of the junior gospel choir to mourn, pray and share stories of the pop superstar.
CNN: Mrs. Obama urges faith-based groups to join healthy eating campaign
First Lady Michelle Obama made a stop at the Northland Church in Florida Saturday, bringing her healthy-eating campaign to a crowd that included religious organizations affiliated with a broad swath of faiths and congregations.
CNN: Catholic bishops group denounces contraception compromise
The U.S. Conference of Catholic Bishops denounced President Barack Obama's compromise over whether to require religiously affiliated institutions to provide contraception to female employees, saying the proposal raises "serious moral concerns," according to a statement posted on its website late Friday.
Belief on TV:
Nicki Minaj, LL Cool J get religious at the Grammys:
Award shows are a hotbed for outlandish outfits and revealing dresses. But who would have thought the 2012 Grammys would see someone wearing something that mixed a red nun's habit and a little red riding hood costume?
Nicki Minaj, a Grammy nominated female rap artist, walked the red carpet on Sunday night wearing exactly that while strutting arm-in-arm with an older man dressed up as a bishop. And that was not the only religious reference during the show.
Rapper and host LL Cool J opened the show with a Christian prayer in honor of the late Whitney Houston.
"Heavenly father we thank you for sharing our sister Whitney with us. Today our thoughts are with her daughter, her mother and all of her loved ones. And although she is gone too soon, we remain truly blessed to have been touched by her beautiful spirit and to have her lasting legacy of music to cherish and share forever."
And Minaj, who turned heads with her earlier wardrobe choice, upped the ante with her performance of "Roman's Holiday" when she continued her religion themed night by simulating an exorcism on stage. The performance not only featured the aforementioned bishop, but Minaj was also backed up by a choir singing "Come All Ye Faithful."
As one might expect, the performance caused a stir. Some fans tweeted that they enjoyed the uniqueness of the performance, while others called the prime time exorcism "sacrilegious."
The Episcopal Church even fact checked Minaj by (@iamepiscopalian) retweeting"That priest was wearing an Anglican Collar in a confessional…I don't think so. Get it right #GRAMMYs."
Enlightening Reads:
Catholic Sun: HHS mandate worries Catholic business owners
When President Barack Obama announced Feb. 10 that religious employers would not have to offer contraception and sterilization free of charge through their health plans, he made it clear that their insurance companies would still be compelled to do so.
Jewish Journal: Grandson of Auschwitz survivor takes the ice for Germany
More than 65 years ago Kurt Kaufmann was liberated from the Auschwitz concentration camp. This weekend his U.S.-born grandson, Evan Kaufmann, is taking the ice for the German national hockey team.
U.S. Catholic: How can Catholics deal with being 'politically homeless'?
The question of which political party is more in line with the teaching of the Catholic Church is always bound to spark some heated debate. Some make the argument that a Catholic can never vote for a Democrat, while others say the Republicans are woefully out of touch with the church's ideals on a number of social issues. So where does that leave Catholic voters?
Excerpt of the Day:
There are six bills aimed at undermining the teaching of evolution before state legislatures this year: two each in New Hampshire and Missouri, one each in Indiana and Oklahoma. And it's only February.
In an opinion piece, Katherine Stewart of the Guardian discuses what she calls "a disturbing trend" of anti-evolution bills trying to undermine public education. In Stewart's opinion, these bills are reminiscent of previous attacks on evolution.
Today's Opinion:
CNN: My Take: Why I'm a Catholic for contraception
I have been a Catholic my whole life. Baptized as a baby and confirmed in the seventh grade, I attended weekly catechism classes and received a Jesuit education. Never once did the opinion of the church on a person's use of contraceptives surface.
Washington Post: You can't 'compromise' on religious liberty
Hasn't it always been liberals telling us to keep religion out of politics, legislation and government? Now, our liberal president and his administration have proven that they are committed to trying to do just that. The federal government has targeted Catholics and pro-life religiously affiliated organizations, schools, and hospitals by using the power granted to the executive branch in ObamaCare.
Join the conversation…
CNN: Mixed Catholic reaction to revised White House contraception plan
As word trickled out of a White House compromise with Catholic groups on its rule around contraception coverage on Friday morning, administration officials took to the phones to sell the plan to religious leaders across the spectrum.