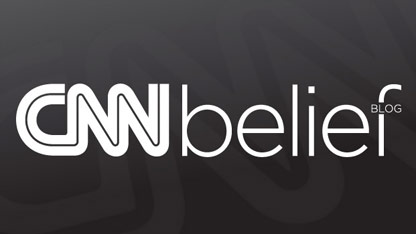 By Dan Merica, CNN
Here's the Belief Blog's morning rundown of the top faith-angle stories from around the United States and around the world. Click the headlines for the full stories.
From the Blog:
CNN: Nicki Minaj did what?
Even with a superstar memorialized and a Beach Boys reunion, it was a confusing high church send-up, complete with exorcisms that stole the show at Sunday night's Grammy Awards.
CNN: Catholic parishioners voice different opinions on contraception controversy
As the fight between the White House and Catholic bishops over contraception coverage continues, parishioners attending Mass on Sunday appeared to be divided over which side to support.
Belief on TV:
Enlightening Reads:
U.S. Catholic: Brother, can you spare $150?
Hey, a dime doesn't go as far as it used it. But when it comes to understanding the realities of global poverty, it can be hard to get a handle on just how poor the poorest countries around the world are. We know the richest one percent makes the same amount per year as the world's poorest 57 percent, but what does that mean in terms we can relate to?
The Christian Post: Jeremy Lin Pondering How to Give God More Glory
"I'm thinking about how I can trust God more," the 23-year-old New York Knicks guard told San Jose Mercury News. "How can I surrender more? How can I bring Him more glory?"
Huffington Post: Christianity and Contraception: Would Jesus Dispense Birth Control?
I believe in religious freedom. I believe that a Muslim woman should be allowed to wear a burqa if that is her choice. I believe that a Catholic woman should not use contraception if that is her choice. But I resent the loud and constant religious voice that threatens the rights of women.
Religion Dispatches: New Report: Muslim Terrorism a 'Miniscule Threat'
Almost a year ago, we ran a story based on a report produced by The Triangle Center on Terrorism and Homeland Security (TCTHS) that said that the threat posed by Muslims as domestic terrorists is significantly less than is perceived by the larger public. TCTHS has released a new report that shows even more startling data on the threat posed by Muslims in America: almost none.
Jewish Daily Forward: Reaching Out To Save Lives
The image of Israel's Haredim has taken a public battering over the past few months, particularly over the issue of discriminatory conduct toward women, which even a few Haredi groups have disavowed. But in an unusual act of outreach, some of these ultra-Orthodox Jews have recently found an original way of engaging with people outside their own closed religious world: cooperating to save lives.
Quote of the Day:
For me one of the most worrying aspects about this militant secularization is that at its core and in its instincts it is deeply intolerant. It demonstrates similar traits to totalitarian regimes – denying people the right to a religious identity because they were frightened of the concept of multiple identities.
Lady Warsi, Britans Tory party chairman, said this at a Tuesday speech. According to Warsi, Christianity needs to be given a central role British life and in order to make her case, she is leading a high-level government delegation on an official visit to the Vatican.
Today's Opinion:
CNN: My Take: Linsanity vs. Tebowmania, key similarities and differences
Is the New York Knicks' point guard Jeremy Lin the NBA's answer to Tim Tebow? Let me count the ways.
Join the conversation…
CNN: My Take: Why I'm a Catholic for contraception
I have been a Catholic my whole life. Baptized as a baby and confirmed in the seventh grade, I attended weekly catechism classes and received a Jesuit education. Never once did the opinion of the church on a person's use of contraceptives surface.