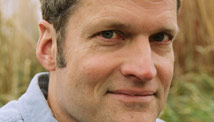 Editor's Note: Stephen Prothero, a Boston University religion scholar and author of "God is Not One: The Eight Rival Religions that Run the World," is a regular CNN Belief Blog contributor.
By Stephen Prothero, Special to CNN
I don't believe in miracles. But I believe in Jeremy Lin.
I grew up rooting for the Celtics so I have hated the Knicks ever since another Ivy Leaguer, Princeton's Bill Bradley, patrolled Madison Square Garden in the 1970s. But I tuned in last night to see "Linsanity" cross the border to Toronto. When Lin drained a bomb at the buzzer for three points and a Knicks win, I found myself cheering, almost against my will.
Why? Why is this story blowing up? What is so "Linfectious" about Jeremy Lin?
Obviously, there is what in political parlance is called his "base." There are Knicks fans. There are Asian Americans eager to cheer on the NBA's first Chinese American. And there are evangelical Christians, who love Lin for loving Christ and, in his own quiet way, turning NBA courts across the nation into his own private mission fields.
A few days ago, I compared him with Tim Tebow, and that script is definitely in play here: the underdog leading his previously sputtering team from triumph to triumph, perhaps with some help from The Man Upstairs.
In fact, last night Lin gave us his own version of Tebow Time, bringing his team back from 17 points down by scoring 12 points in the final quarter (including the "miracle" 3-point shot at the end to seal the deal).
When the United States won the gold medal in hockey in the 1980 Olympics, sportscaster Al Michaels famously asked, "Do you believe in miracles?" Lin does. After Tuesday's game he said he sees "God's fingerprints" on the winning streak, and referred to his phenomenal run as "a miracle from God."
I don't believe that any God worthy of the name is making the Knicks' pick-and-roll roll. As the Saturday Night Live cast suggested in a recent Tim Tebow skit, God probably has more important things on his plate than deciding the outcome of beauty pageants or sporting events.
Moreover, at least some of Lin's story can be understood without resorting to divine intervention.
Boxer Floyd Mayweather wrote on his Twitter feed on Monday that "Jeremy Lin is a good player but all the hype is because he's Asian. Black players do what he does every night and don't get the same praise." Not exactly. Lin scored more points in his first five starts than any other player in the modern NBA. But Mayweather, however wrongheaded, is right to bring up the race question.
I have no doubt that racism exists in sports as it does in American society, but it is not directed exclusively at any one race. Lin himself has endured racist taunts throughout his career. At Harvard, opposing fans called him a "chink" and told him to go back home to China, even though he was born in Los Angeles.
After watching Lin's "miraculous" six-game run, my question is this: Why were his obvious talents overlooked for so long? How does the high school player of the year in California not get a single scholarship offer from a Division I school? How does a guy with the game Lin displayed at Harvard go undrafted and then ride the pine for so long in the NBA? Why didn't Lin get a chance to play for the Knicks until a series of injuries pressed him into service?
Perhaps God's hand is at work here. Still, I can't help suspecting that the analysis called for here is sociological rather than theological. Isn't racial stereotyping at least one explanation for this "Linderella" story?
Harvard professor Mahzarin Banaji studies what is going on in our brains when we see an image of someone of a different race. Through her Project Implicit, she has demonstrated that most of us are subject to all sorts of "implicit" biases that our rational brains would never affirm or even recognize.
While working on this blog post, I took a test on her web site that measures how closely we associate "European American" with "American" and "Asian American" with "foreign." And like the overwhelming majority of those who completed this test, I showed, much to my chagrin, an "automatic association" (moderate in my case) of "European American" with American and "Asian American" with foreign.
In other words, I am one of those people who is more likely to see Jeremy Lin as "not one of us."
But that is not the bias I am writing about here. What held Lin back in his basketball career, in my view, was not the perception that he is foreign but the perception that he is less athletic, or less committed to basketball than his peers.
If "White Men Can't Jump" (as the 1992 movie puts it), Asians aren't supposed to be particularly athletic either. And who among us does not associate Asian Americans more with "model minority" professional success than with physical prowess?
"You can try to call it coincidence," Lin told the press yesterday, "but at the end of the day there are 20, 30 things when you combine them all that had to happen at the right time in order for me to be here." Among these things, as I see it, was a subtle yet widespread perception, by power brokers in the ranks of college and professional basketball alike, that a Chinese-American kid wasn't going to work as hard at basketball as he would at getting into medical school.
Like I said, I don't believe much in miracles. But there might be something miraculous in the making here, and something far more important than the swish of a winning three-pointer: an awakening across America to our own subtle prejudices. Asian Americans can jump–all the way to the NBA.
The opinions expressed in this commentary are solely those of Stephen Prothero.