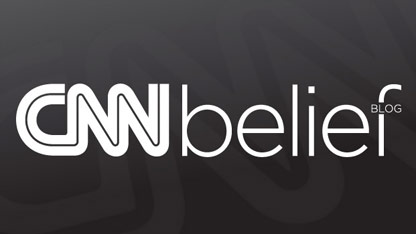 By Dan Merica, CNN
Here's the Belief Blog's morning rundown of the top faith-angle stories from around the United States and around the world. Click the headlines for the full stories.
From the Blog:
CNN: Liberal Catholics challenge bishops on Obama's contraception rule
America's Catholic bishops have criticized the White House's mandate for insurers to provide free contraception coverage to employees, but plenty of other Catholic groups have endorsed the plan – some taking swipes at the bishops in the process.
CNN: The sweet appeal of the Nation of Islam's bean pie
February is Black History Month. February is also National Pie Month. What could one possibly have to do with the other, you might ask? Meet the bean pie – a sweet, delectable dessert made from navy beans.
CNN: Pastor, wife accused of killing 'possessed' children
A pastor and his wife are in custody accused of killing three of their children by starving them to ward off evil spirits, police in South Korea said Wednesday.
Tweet of the Day:
From Sarah Posner (@sarahposner): Rep. Issa talking about his "religious freedom" hearing tmrw http://bit.ly/zkUPKC My preview: bit.ly/x0Q0W2
Enlightening Reads:
Jewish Journal: Diplomat challenges U.S. Jewish views on France
Francois Zimeray, France's ambassador-at-large for human rights, was in Los Angeles recently, and during a two-hour breakfast of croissants and assorted fruits, shared two observations: First, though Israel has real enemies in the world, it also has a lot of friends, and not everybody wants to put down the Jewish state.
U.S. Catholic: Chaplain: Honduran prison, site of fire, had triple number of inmates
The prison in Comayagua, Honduras - scene of a fire that killed more than 300 inmates - was holding more than three times the population it was designed to house, said the prison chaplain, Father Reinaldo Moncada.
The Christian Post: Secular Music in the Church Endangers Sacredness?
A New Jersey mega church's latest effort to better engage with culture by embracing some of pop culture's most popular songs reignites the debate over whether churches should utilize secular music to be relevant.
Huffington Post: Mother Dolores Hart, Former Elvis Co-Star, To Walk Red Carpet In Religious Garments
Nearly 50 years after leaving Tinseltown to become a cloistered Benedictine nun, Mother Dolores Hart, who co-starred with Elvis Presley in 11 movies, is returning to Hollywood to appear at the Academy Awards next Sunday. And she'll be wearing her religious habit.
Just for Fun:
Sun Sentinel: See nun. See nun run. Run, nun, run.
Hey, son. Hey, hun. Don't feel under the gun, but here comes the Nun Run.
It's a maranun, er, marathon, planned for March 10 in Tempe, Ariz., by the Poor Clares of Perpetual Adoration. How marathon? Try a 10K, 5K run/walk and one-mile walk.
Today's Opinion:
CNN: My Take: The real miracle of Jeremy Lin
Steven Prothero, a Boston University religion scholar writes that he doesn't "believe in miracles. But I believe in Jeremy Lin."
Join the conversation…
CNN: Mormons apologize for posthumous baptisms of Weisenthal's parents
The Church of Jesus Christ of Latter-day Saints has apologized for "a serious breach of protocol" in which the parents of the late Nazi hunter Simon Wiesenthal were posthumously baptized as Mormons.