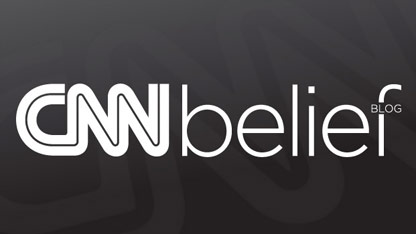 By Dan Merica, CNN
Here's the Belief Blog's morning rundown of the top faith-angle stories from around the United States and around the world. Click the headlines for the full stories.
From the Blog:
CNN: Explainer: How and why do Mormons baptize the dead?
The recent disclosure that Mormons baptized the dead parents of Jewish Nazi hunter Simon Wiesenthal by proxy has sparked outrage in the Jewish world. The Church of Jesus Christ of Latter-day Saints has apologized for the baptism, which it says resulted from the actions of a church member acting in violation of church policy. The LDS church vowed to stop baptizing Jewish Holocaust victims in 1995.
CNN: My Take: Contraception denigrates me as a woman
In the face of the Health and Human Services mandate to provide contraception coverage, I stand with my fellow Catholics hoping our religious freedom will be respected. But more importantly, I stand as a woman hoping who I am will be respected.
Belief on TV:
Tweet of the Day:
From @RELEVANT: "I found myself sitting with a bottle of morphine ... I give credit to God—and to my mother—for stopping me." Relm.ag/yivUQd
Enlightening Reads:
The Catholic Sun: Obama's revised HHS mandate won't solve problems, USCCB president says
Cardinal-designate Timothy M. Dolan of New York said Feb. 13 that President Barack Obama's revision to the contraceptive mandate in the health reform law did nothing to change the U.S. bishops' opposition to what they regard as an unconstitutional infringement on religious liberty.
Huffington Post: Timothy Dolan, Archbishop Of New York, Prepares To Address Pope Benedict XVI And Cardinals
Archbishop Timothy Dolan, the leader of New York City's 2.6 million Roman Catholics and president of the influential U.S. Conference of Catholic Bishops, is no stranger to the spotlight.
Religion News Service: Southern Baptists mull whether 'Southern' still fits
For the Rev. Jerry Henry, pastor of First Baptist Church of Fairhope, being Southern Baptist is a defining aspect of life.
Today's Opinion:
CNN: My Take: NYPD's use of anti-Islam film makes us less safe
Recent news that the New York Police Department presented the film "The Third Jihad" to nearly 1,500 officers is only the latest example of anti-Muslim training materials being used in ways that harm our national security. The film baselessly contends that "the true agenda of much of Islam in America" is to "infiltrate and dominate America," smearing a religion that has been part of this country since its founding. Incidents like these sound the alarm on the need for greater transparency and oversight of counterterrorism training at all levels of government.
Join the conversation…
CNN: Mormons apologize for posthumous baptisms of Weisenthal's parents
The Church of Jesus Christ of Latter-day Saints has apologized for "a serious breach of protocol" in which the parents of the late Nazi hunter Simon Wiesenthal were posthumously baptized as Mormons.