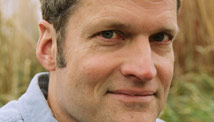 Editor's Note: Stephen Prothero, a Boston University religion scholar and author of "God is Not One: The Eight Rival Religions that Run the World," is a regular CNN Belief Blog contributor.
By Stephen Prothero, Special to CNN
Whitney Houston gave a lot of gifts to the world. She gave us the best rendition ever of "The Star-Spangled Banner." She gave us "I Will Always Love You."
But Saturday at New Hope Baptist Church in Newark, New Jersey, where as a girl she sang in the choir, she gave us a church service — a chance for people of all races to see what church looks like inside the community that gave Houston (and us) her voice.
"There are more stars here than the Grammys," said Houston's music director, Rickey Minor, and the service did feature pop star Stevie Wonder and music mogul Clive Davis, among others. But so much of popular music started in the black church, and today the black church talked back.
CNN's Belief Blog – all the faith angles to the day's top stories
In other words, this was an unapologetically Christian service, replete with references to salvation and "amazing grace," where even the pop stars were transformed into gospel singers. People crossed themselves. They raised their hands to heaven. And the congregation kept shouting back: "Yes!" and "That's it!" and "Praise the Lord!"