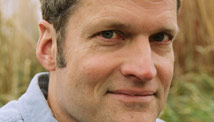 Editor's Note: Stephen Prothero, a Boston University religion scholar and author of "God is Not One: The Eight Rival Religions that Run the World," is a regular CNN Belief Blog contributor.
By Stephen Prothero, Special to CNN
Whitney Houston gave a lot of gifts to the world. She gave us the best rendition ever of "The Star-Spangled Banner." She gave us "I Will Always Love You."
But Saturday at New Hope Baptist Church in Newark, New Jersey, where as a girl she sang in the choir, she gave us a church service — a chance for people of all races to see what church looks like inside the community that gave Houston (and us) her voice.
"There are more stars here than the Grammys," said Houston's music director, Rickey Minor, and the service did feature pop star Stevie Wonder and music mogul Clive Davis, among others. But so much of popular music started in the black church, and today the black church talked back.
CNN's Belief Blog – all the faith angles to the day's top stories
In other words, this was an unapologetically Christian service, replete with references to salvation and "amazing grace," where even the pop stars were transformed into gospel singers. People crossed themselves. They raised their hands to heaven. And the congregation kept shouting back: "Yes!" and "That's it!" and "Praise the Lord!"
Tyler Perry testified that "Whitney Houston loved the Lord." Cece Winans sang "Jesus Loves Me." And when R. Kelly sang "I Look to You," he wasn't just accompanied by the choir behind him but by a chorus of "amens" from the congregation.
Marvin Winans, a gospel singer and the founding pastor of The Perfecting Church in Detroit, thanked Whitney's mother Cissy Houston for deciding to hold the service at New Hope. "You brought the world to church today," he said. And so she did.
It is often said that Sunday morning at 11 is the most segregated hour in American life. So many Christians who attend church all their lives never see what millions saw earlier today on television. They don't know what a black church choir sounds like. And they have never heard a preacher like Winans, who delivered the eulogy.
Costner delivers poignant eulogy for co-star Houston
For years I have been promising to take my daughters to Bethel A.M.E. Church in Boston's Jamaica Plain, co-pastored by the Rev. Dr. Ray Hammond and his wife the Rev. Dr. Gloria White-Hammond. But I have never done it.
Today I texted my oldest daughter to tell her to tune in, to see how Christianity lives and breathes far away from the mostly white Lutheran and Episcopal churches she has known growing up on Cape Cod.
I wanted her to see the call-and-response tradition that turns a song or a sermon into a collaborative act, as much a product of the enthusiasts in "Amen corner" as of the singer or the preacher. I wanted her to see how sermons can be delivered extemporaneously, instead of bring written and read. But most of all, I wanted her to feel how it feels to sit in a church like this while whatever you want to call that power washes over you.
Tyler Perry: Houston loved the Lord 
The Winans sang a beautiful version of "Tomorrow," which played the role in this service that the sermon often plays in black church funerals — reminding us all that we are going to die so now is the time to turn to Christ.  "Jesus said here I stand/ Won't you please let me in/And you said I will tomorrow," they sang, before reminding us, "Who promised you tomorrow/ Better choose the Lord today."
Winans preached from Matthew 6:25 (the lines just before we are told to consider the sparrows): "Therefore I say unto you, take no thought for your life, what ye shall eat, or what ye shall drink; nor yet for your body, what ye shall put on. Is not the life more than meat, and the body more than raiment?"
There was talk in his sermon of salvation, in both this world and the next. And there were references to the Exodus story, that great narrative of deliverance from slavery that has inspired Americans of all races since colonial times.
There was also more than a hint of the prosperity gospel, which according to Winans is the only gospel there is. The Bible, he said, is our "owner's manual" and God gave it "so that you can get the best performance out of your life."
But as I listened I heard two main messages.
The first was not to worry because God has our backs.  The second was to "prioritize," a word Winans repeated throughout his sermon. "No man can serve two masters," Winans said. "Either you love God or you serve money." So we should put God first.
In the end, however, what lorded over this service wasn't any one person or any one message. It was the spirit of the thing, which swooped and soared over the mourners like something very much alive: the exhalations from Alicia Keys before she began to sing, the sobs from Whitney's mother, and the sense of a presence of something lurking, perhaps, in the day to day but unmistakable in rare moments like this.
I don't know what to call that something. Sociologists have their theories. Preachers do, too. But it stopped me up short for a few hours Saturday afternoon. "We're gonna have church today," pastor Joe A. Carter of New Hope Baptist said to open the service. And so we did.
And when the sermon was over and they carried out her coffin and "I Will Always Love You" soared over the sadness, it didn't sound like a love song. It sounded like the truth.
The opinions expressed in this commentary are solely those of Stephen Prothero.