Editor's Note: The short film accompanying this story, called "My Garden," comes from EdsStory.com. CNN.com is premiering the latest installment in the "Ed's Story" series.
By Dan Merica, CNN
Washington (CNN) – Ed Dobson is not afraid of dying. It's the getting there that really scares him.
A former pastor, onetime Christian Right operative and an icon among religious leaders, Dobson has Amyotrophic Lateral Sclerosis (ALS), also known as Lou Gehrig's disease. When he was diagnosed, doctors gave him 3 to 5 years to live.
That was 11 years ago.
"I am a tad happy to be talking to you right now," joked Dobson, whose voice has deteriorated since his preaching days, in a phone interview. Speaking with him feels like being exposed to a brief moment of clarity. He speaks slowly, but with an understated confidence and authority.
As pastor at Calvary Church in Grand Rapids, Michigan, a position he held for 18 years, Dobson would regularly preach to 5,000 people or more on Sundays. Back then, Dobson said he looked at himself as a man filled with lessons, proverbs and, most of all, answers.
CNN's Belief Blog – all the faith angles to the day's top stories
After retirement six years ago, the massive crowds went away.
"I went from 100 miles an hour to zero miles an hour overnight," Dobson said. "That was a shock to my system."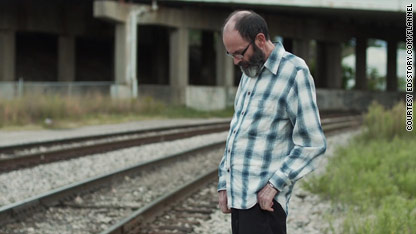 Dobson says the answers vanished with the crowds.
"I know that sounds a bit lame," he said. "I know that that I should have all the answers, but the truth is, the more I live, the fewer answers I have."
And yet the people Dobson comes in contact with – those who call him dad, husband and friend, or those who have read one of his 12 books and watched his short films, don't agree with that assessment. To them, the last six years of Dobson's life have led to a remarkable ability to put life into context. To them, Dobson is a man filled with lessons.
From 5,000 to 1
In the 1980s, Dobson rose to prominence as an executive at the Moral Majority, Jerry Falwell's evangelical political organization, which had influence with the Ronald Reagan White House. Dobson's rise continued when he accepted the pastorate at Calvary Church in 1987. He cut a national profile, with Moody Bible Institute naming him "Pastor of the Year" in 1993.
After being diagnosed with ALS, Dobson suddenly felt unsure of himself. At times, he said, he didn't want to get out of bed. After years of intense Bible study, Dobson said this is not how he thought he would react to news of his own mortality.
"I thought that if I knew I was going to die, I would really read the Bible and if I really was going to die, I would really pray," Dobson said. "I found the opposite to be true. I could barely read the Bible and I had great difficulty praying. You get so overwhelmed with your circumstances, you lose perspective."
Eventually, Dobson regained perspective. But feelings of listlessness led him to take his preaching to a more personal level. He now meets with congregants one-on-one. Sitting with them in their homes or offices, Dobson provides whatever help he can. "Most of the people I meet with have ALS and basically I listen," he said.
"When I meet with someone and look into their eyes, it is like I am looking into their soul," Dobson said. "We are both broken, we are both on the journey and we are both fellow pilgrims."
Going from 5,000 congregants to one at a time was a big change for Dobson, forcing him to reevaluate his job as a pastor. "I am trying to learn that one-on-one is just as important as speaking to thousands," he said. "I reemphasize – I am trying to learn that."
During his one-on-one meetings, Dobson says he remembers Adam and Eve being charged by God to work the Garden of Eden. For years Dobson's garden was Calvary Church – the baptisms, weddings, the Sunday preaching.
"Whether it is preaching to 5000 or meeting one on one, I am trying to take care of the garden," he said.
The wind knocked out

One way Dobson strove to tend the garden is by writing a book about dealing with serious illness. In 2007, he wrote "Prayers and Promises When Facing a Life-Threatening Illness."
Dobson's son Daniel read the book while deployed in Iraq. After returning home, Daniel made it his mission to turn the book's stories into videos.
He pitched the idea to Steve Carr, the executive director of a faith-focused production company called Flannel. "When I met Ed, when he came to our office, something really spoke to me," Carr said. "Not too long before that, I had been diagnosed with Leukemia."
"I thought that this guy, he has been where I am right now and he has somehow mastered it," Carr said.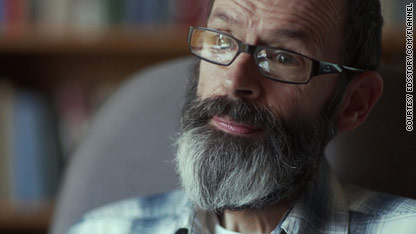 So far, Flannel has released five Dobson films, available through the company's website. There are plans for two more. Though the films range in topic, from loss and forgiveness to healing and growth, all are centered on lessons Dobson learned through his battle with ALS. The videos toe the line between a dark look at a dying man's life and an uplifting glimpse at someone who exudes clarity.
"My Garden," the most recent title in the series, centers on Ed's struggle to deal with ending his preaching career.
Dobson talks about the films as if they are his swan song, his last words of encouragement to a group of supporters he has inspired for decades.
"My desire is that people who have had the air knocked out of them, whether divorce or losing a loved one or illness, that they will get a sense of hope by watching the films," he said.
Surviving (with help)
The series' first short film opens with Dobson explaining what it was like to be told he had ALS. After lying in bed, Dobson gets in the shower, brushes his teeth and starts the day. Even he would admit, however, it is not that easy.
Dobson has lost much of the function in his hands and is seen struggling to brush his teeth, his frail body using two hands on the small brush. Though he is able to do a lot, including drive, Dobson wouldn't be able to make it on his own, a fact he is keenly aware of when about when describing his wife, Lorna.
"She is my right hand, my left hand, my left foot, my right foot, my heart and my brain," Dobson said. "Without her, it would be impossible to go on."
Standing in the kitchen in one video, Lorna helps puts Ed's belt and gloves on. The two don't speak on camera, but their love is obvious.
"Our love has grown each year of marriage," Lorna said. "I didn't want to just wither in the sorrow of how our life was changing. It took a while to get used to what our life was going to be like but I realized that I needed to be more available to him."
Dobson says he is also more available to her.
"I am no longer a preacher," said Dobson. "Today, I would say I am a Jesus follower. Period."
Lorna said she continues to learn from her husband. Throughout their life together, she said she learned by being in church with him, by raising three kids together and by loving one another.
The last 11 years, however, their love has changed. Dobson's illness has taught her to focus on the important things, she said, primarily their kids and five grandkids.
After tending the garden for decades, Dobson is now being tended himself, largely by Lorna. "ALS forced me into a situation where I grew in understanding of what it means to obey Jesus," Dobson said in the latest film.
"It took me quite a while to find an alternative purpose," he said. "But the good news is out there – there is a purpose for everyone."