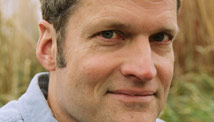 Editor's Note: Stephen Prothero, a Boston University religion scholar and author of "God is Not One: The Eight Rival Religions that Run the World," is a regular CNN Belief Blog contributor.
By Stephen Prothero, Special to CNN
There has been much chatter in recent days about the reinjection of religious matters into the presidential campaign, with a focus on the increasingly bitter debate over Catholics and contraception. But Rick Santorum has just opened up a new and dangerous front in the culture wars.
We are now being asked to debate which of the Christians running for president is really a Christian. I am referring here not to questions about Mitt Romney, whose Mormonism according to many evangelicals is not the right theological stuff, but to questions about President Barack Obama.
In the past, the strategy on the right was to intimate that Obama was a closet Muslim (he is not.) It was too crass even for our crassest politicians to come out and utter this falsehood, so, when asked about Obama's faith, the strategy was to say, "If the president says he's a Christian, he's a Christian."
In fact, that is precisely what Santorum said in Columbus, Ohio, on Saturday.
This "Obama is a Muslim, maybe" strategy was also on display in Lady Lake, Florida, in January when a woman in the audience called Obama an "avowed Muslim" and Santorum let her remarks pass unchallenged.
Santorum took things a step further on Saturday, however, when he blasted the president for adhering to a "phony theology." The context, oddly enough, was a discussion of oil drilling technology, namely "fracking."
In an effort to explain why Obama was in his view dragging his heels on this new technology, Santorum said the president was not motivated by "quality of life" issues. "It's not about your job. It's about some phony ideal, some phony theology," he said. "Oh, not a theology based on the Bible, a different theology. But no less a theology."
On Sunday on CBS's "Face the Nation," Santorum tried to shift the conversation from Obama's faith to the "phony ideal" of "radical environmentalists." "I accept the fact that the president's a Christian," he said,  even as he insisted on questioning Obama's "worldview."
Later on Sunday, at a suburban Atlanta megachurch, he seemed to compare Obama to Hitler while comparing Americans' complacency about Obama today to complacency about the Germans during World War II. "Remember, the greatest generation for a year and a half, sat on the sidelines while Europe was in darkness," he said. "We think . . . 'This will be okay. I mean, yeah, maybe he's not the best guy after a while. after a while you find out some things about this guy over in Europe who's not so good of a guy after all."
I will leave it to theologians to explain to me what the Bible says about hydraulic fracturing, to lexicographers to parse the fine distinctions between phony "theology" and a phony "worldview," and to historians (or 5th graders) to distinguish between our president and Germany's Fuhrer, but my point is this: Santorum has crossed a line.
In 2008, he crossed a similar line, but he had not yet announced his run for president, so his remarks went largely unnoticed. In remarks at Ave Maria University in Naples, Florida, however, he said that our culture war actually a "spiritual war" and that "Satan" was on the march in America.
This "Prince of Lies," as Santorum called him, was destroying universities, the government and popular culture. But he had also infiltrated mainline Protestantism, which in Santorum's view had ceased to live up to the name of "Christian." "We look at the shape of mainline Protestantism in this country and it is a shambles. It is gone from the world of Christianity as I see it," Santorum said.
All this language about the "phony theology" of the president and mainline Protestants is in my view a misguided response to the decision of the Democrats to get right with God after Senator John Kerry's loss to President Bush in the 2004 election.
Up to and during that election, Republicans were able to cloak themselves in the mantle of right religion and tar the Democrats as the party of the secular left. After 2004, however, the Democrats spoke increasingly about God and the Bible, linking their public policies to longstanding Christian commitments to justice and the poor.
Today Republicans continue to attack Democrats for adhering to the religion of "none of the above," but such charges are increasingly implausible. So the new charge is not that the Democrats are godless. It is that they are the wrong kind of Christians.
There is considerable debate about what the founders meant when they preserved religious liberty and disestablished religion in the First Amendment. About these meanings (and in my view they were multiple) reasonable people can disagree.
It is also worth debating how far the founders thought religious diversity might go in their new nation. There was some conversation about Muslims and Jews during debates over Constitution's exclusion of any religious test for federal office. Some questioned whether Americans really wanted to allow non-Christians to be president.
There is no debating, however, the fact that the founders insisted on amity among the Christian denominations. In fact, they saw such amity as essential to peace and prosperity in their new republic.
Now Rick Santorum is turning the tables on those 19th century bigots who excommunicated Catholics from the community of the Christian faith. Evangelicals apparently pass muster with him, but not liberal Protestants, who according to Saint Santorum are less Christian than he.
There are doubtless theological discussions to be had here. In fact, Americans have been having them since the Reformation. And if Santorum wants to address a Catholic catechism class about whether Protestants are going to heaven, more power to him.
I also have no problem with Santorum citing chapter and verse from a papal encyclical to explain why he thinks "artificial birth control" is "harmful to women" and "harmful to our society" (as he said in 2006).  You want to give Catholic reasons for your public policies? Knock yourself out. Just don't expect non-Catholics to agree with them (or many Catholics, for that matter).
Santorum also has every right to argue (as he has repeatedly) that church and state have never been separated in the United States the way some strict separationists would like them to be. But there must be some distinction between what happens in a sermon on Sunday morning and what happens in a presidential debate.
Conservatives in the United States have long spoken on behalf of community values. One of the most venerable values in American public life is religious pluralism.
This tradition of agreeing to disagree in the public square about such matters as the Trinity does not dictate that you check your faith at the door. It does not mandate that we all become moral relativists or theological compromisers. It does insist, however, that we refrain from reducing God to a wedge - which is to say a tool –for our own partisan politics. As any real conservative will recognize, that is not our tradition.
When I look at the shape of politics in this country, I too see that it is a shambles. And when I look at Rick Santorum's recent remarks I see one reason why.
My question for the former Senator from Pennsylvania is not whether he adheres to the right kind of Christianity. My question is whether there is anything he will not say in order to become president. Have you, sir, no sense of decency?
The opinions expressed in this commentary are solely those of Stephen Prothero.