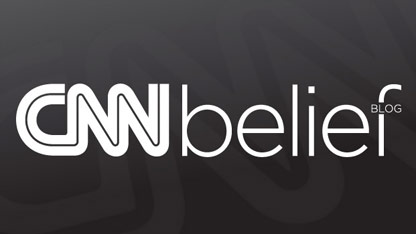 By Dan Merica, CNN
Here's the Belief Blog's morning rundown of the top faith-angle stories from around the United States and around the world. Click the headlines for the full stories.
From the Blog:
CNN: My Take: The myth and reality of the Catholic vote
It's easy to see why Catholics are sometimes seen as the swing voters whose shifting political preferences swing elections. Nevertheless, the idea of a Catholic bloc is patently ridiculous. As voters, American Catholics mirror the electorate as a whole, divided into Democrats, independents, and Republicans at about the same percentages as all Americans. And it's hard to trace such political complexity to religious allegiance.
CNN: Pope appoints 22 new cardinals
Pope Benedict appointed 22 new cardinals at the Vatican on Saturday, with his choices for the lofty role likely to influence who will be appointed as the next pontiff.
CNN: Jury selection to begin in Philadelphia archdiocese scandal case
Jury selection begins Tuesday in the Philadelphia Catholic Archdiocese trial, a case experts have called one of the most sweeping sex abuse scandals in America.
CNN: Contraceptives, religious freedom: Are we in a new culture war?
Welcome to the culture wars 2.0, where the front lines now are religious freedom and contraceptives. Abortion? Gay marriage? Those are so last year.
Belief on TV:
Tweet of the Day:
From @ChristianPost: Former Drug Addict Converts School Bus Into a Traveling Ministry bit.ly/yzvdrR
Enlightening Reads:
Time: Report: NYPD Monitored Muslim Students
One autumn morning in Buffalo, N.Y., a college student named Adeela Khan logged into her email and found a message announcing an upcoming Islamic conference in Toronto.
The Tennessean: Southern Baptist Convention won't be changing its name
The nation's largest Protestant denomination will not be changing its name. After months of speculation, a task force recommended that the Southern Baptist Convention retain its historic name.
The Jerusalem Post: 100 Jewish group leaders to meet king in Amman
Nearly 100 leaders of US Jewish organizations will travel to Jordan Tuesday to meet King Abdullah II and show support for his sponsorship of last month's low-level Israeli-Palestinian talks.
Christian Post: Focus on the Family CEO: Christian Leaders Must Play Offense
Focus on the Family President and CEO Jim Daly said religious leaders must stop playing defense when defending marriage, family values and pro-life issues in the public square.
Quote of the Day:
We're not going there to complain, we're not going there to fight. [We want to] celebrate the fact that we are growing, we are stronger, and we are taking our place in American society.
Thousands of atheists are reportedly expected to attend the "Reason Rally" next month in Washington, D.C. According to the Reason Rally website, the rally is hopes to encourage to claim their place on American society.
Today's Opinion:
CNN: My Take: Why should Santorum decide who's a real Christian?
We are now being asked to debate which of the Christians running for president isreally a Christian. I am referring here not to questions about Mitt Romney, whose Mormonism according to many evangelicals is not the right theological stuff, but to questions about President Barack Obama.
Join the conversation…
CNN: Facing death, a top pastor rethinks what it means to be a Christian
Ed Dobson is not afraid of dying. It's the getting there that really scares him.