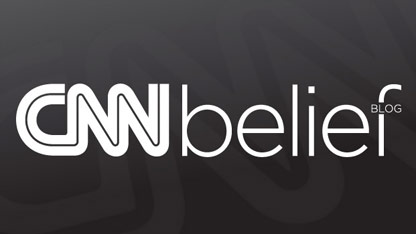 By Dan Merica, CNN
Here's the Belief Blog's morning rundown of the top faith-angle stories from around the United States and around the world. Click the headlines for the full stories.
From the Blog:
CNN: Faith Online: Social media bridges the old and the new
The General Theological Seminary was founded in 1817, making it the oldest Episcopalian seminary in the country. Twitter, on the other hand, was introduced to the public in 2006, making it, by comparison, a newborn. Colin Chapman and Joseph Mathews, the relatively young founders of Digital Formation, hope to bring those two worlds together.
CNN: Jeremy Lin emerges as emblem of burgeoning Asian-American Christianity
Lin, who had been baptized into an evangelical Chinese church near San Francisco in ninth grade and had come to value Christian fellowship through his youth group, was part of the Harvard-Radcliffe Asian American Christian Fellowship group, regularly attending Bible study.
CNN: Faithful prepare for Lent with pancake feast, race
Tuesday at the Washington National Cathedral, school children alongside clergy competed in a pancake tossing relay race. It was an exercise in religious fun, the day before Ash Wednesday.
CNN: Franklin Graham questions Obama, Romney on Christian faith
Franklin Graham, son of famed evangelist Billy Graham, on Tuesday questioned whether Mitt Romney's Mormon faith qualified as Christianity.
CNN: Rioting over Quran burning is un-Islamic, scholar argues
Muslims believe the Quran is the word of God, so holy that people should wash their hands before even touching the sacred book, which is why Quran burning incites such fury.
Tweet of the Day:
From @EricCNNBelief: Question of the night for #cnnelection will Santorum and Gingrich have ashes tomorrow for #AshWednesday? religion.blogs.cnn.com/2012/02/21/wil…
Belief on TV:
Enlightening Reads:
Religion Dispatches: How the Logic of Law Enforcement Leads to Spying on Muslims
It's always nice to get a shout out in the New York Times, although this particular one comes from a few years back, before the most recent revelations of the NYPD's activities, which our own Hussein Rashid, among others, has been all over. With all the talk of the NYPD and its relationship to New York's huge Muslim community, of which I am a part, we deserve a sustained and public conversation.
Catholic News Agency: Few Catholic colleges freely choose to cover birth control, group says
An analysis by the Cardinal Newman Society shows that most Catholic colleges offering contraceptive coverage do so because of a state mandate or medical reasons but not for birth control purposes.
Gawker: Why do Mormons, Including Mitt Romney's Wife, Love Pintrest?
Earlier today, Mitt Romney's official Twitter account linked to his wife Ann's profile on the social network everyone is talking about,Pinterest. Ann Romney is now the most famous Mormon on Pinterest—but far from the first. Pinterest is so popular with Mormons it's practically the Utah of social networks. Why? Let's investigate.
Christian Post: Vanderbilt Says It Respects Religious Tolerance With 'All-Comers' Policy
Vanderbilt University, which stirred controversy over deciding to adopt an "all-comers" policy to membership and leadership in campus student organizations, maintains that it shows tolerance for religious organizations.
Quote of the Day:
We've had a lot of, I guess, luck, to put it simply.
Brady Quinn, Bronco's backup quarterback, said this about Denver's starting QB Tim Tebow in an interview with Michael Silver from GQ. Tebow, who has become a religious figure because of his late game heroics and devout Christian faith, led the Broncos to the playoffs this year.
Today's Contributor Piece:
Huffington Post: The Secret Life of Hasidic Sexuality
Though I am not entirely sure why, people seem just plain fascinated by the (supposedly) cloistered communities of black clad Jews who briskly swarm - entourage and side curls in tow - through the streets of Brooklyn, the Diamond District and Old Jerusalem. For sure, some of it is the sheer "otherness" of their look and their seeming lack of interest as to what is occurring street level, including you and all the other passers-by.
Join the conversation…
CNN: Santorum and Satan – the devils in the details
A 2008 speech by Rick Santorum at Ave Maria University is making waves this week, in large part because Santorum said Satan had his sights set on America and the country was facing spiritual warfare.