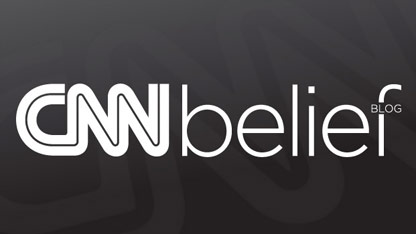 By Dan Merica, CNN
Here's the Belief Blog's morning rundown of the top faith-angle stories from around the United States and around the world. Click the headlines for the full stories.
From the Blog:
CNN: For the rush on Ash Wednesday, ashes on the go
If not on this Ash Wednesday, groups of Methodists and Episcopalians took to the streets in cities across the country to make sure you got them, representing a growing ashes-on-the-run movement.
CNN: After Anne Frank baptism, Mormons vow to discipline members
Reacting to a report that well-known Holocaust victim Anne Frank had been baptized by proxy in a Mormon temple, the Church of Jesus Christ of Latter-day Saints says it is committed to disciplining members of its church who conducted such baptisms, which violate church policy.
CNN: iReport: Ash Wednesday in the Philippines
iReporter "armantaylo" shot these photos Wednesday of Catholics receiving the imposition of ashes at the famous Basilica of the Black Nazarene in Manila, Philippines. "The service went peacefully but the line to get anointed is never ending, as passerby also join the line," he said.
CNN: Graham clarifies remarks on Obama's faith
The Rev. Franklin Graham clarified his thoughts on President Barack Obama's Christian faith Wednesday, one day after the evangelical leader took heat over making comments about the president's ties to Islam.
Tweet of the Day:
From @LiveMinistries1: Christianpost: Lent: United Methodist Church Calls for 'AlcoholFree' Season: For Lent thi... http://bit.ly/AtGnBx
Belief on TV:
Enlightening Reads:
The Jewish Daily Forward: 'Jew Pond' Earns Unwanted Scrutiny
One could say it was bacteria that caused Jew Pond to emerge from the miasma of history. In the summer of 2010, an algae bloom forced the closure of a small swampy pond near the center of Mont Vernon, a storybook New Hampshire town of 2,400 people. And so it was that "Jew Pond" was splashed across the headlines of the local papers.
The Christian Science Monitor: Politics of Rick Santorum's theology: Is faith a kingmaker or deal-breaker?
The language of personal faith appears to be helping GOP presidential candidate Rick Santorum turn lingering doubts among Protestant evangelicals about Mitt Romney's Mormonism (and even President Obama's Christianity) into a poll surge.
The New York Times: Irish Poised to Revisit Abortion Law
Abortion is back on the agenda in Ireland after a European Court of Human Rights ruling last year found the state in violation of its own Constitution on the matter. Ireland's abortion laws are the strictest in Europe, but the Irish government may be about to address the previously unapproachable: whether to loosen restrictions on ending a pregnancy.
Quote of the Day:
It is something that is rooted in the nature of every human being. We see it across the animal kingdom all animals discipline their young they have to if the animals are going to survive. So it stands to reason that if it is wise, good and according to nature, God is going to agree with it because he's pretty smart too.
A new controversial book titled Train Up A Child, tells parents to spank their children using wooden spoons, spatulas and even plumbing tools. Michael Pearl talks with a reporter from WVNSTV about what he says is the importance of this type of punishment.
Today's Analysis:
Get Religion: A 'quieter battle' over… gay marriage and ordination
If you watch internal church debates, you know that nothing gets people riled up more than just about anything to do with sex: premarital sex, homosexuality, you name it. People feel quite passionately about these issues, enough to part ways with one another. So I laughed out loud when I read a line from a piece published in New York Times about a "quieter battle" being waged within churches over gay marriage and gay ordination.
Join the conversation…
CNN: Jeremy Lin emerges as emblem of burgeoning Asian-American Christianity
Lin, who had been baptized into an evangelical Chinese church near San Francisco in ninth grade and had come to value Christian fellowship through his youth group, was part of the Harvard-Radcliffe Asian American Christian Fellowship group, regularly attending Bible study.