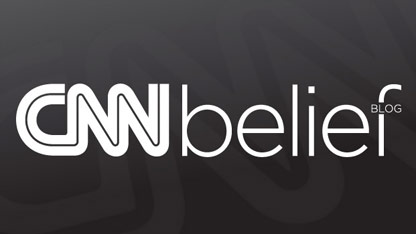 By Dan Merica, CNN
Here's the Belief Blog's morning rundown of the top faith-angle stories from around the United States and around the world. Click the headlines for the full stories.
From the Blog:
CNN: White House, State Department condemn Iran on pastor's execution orders
Pastor Youcef Nadarkhani, an Iranian Christian charged with leaving Islam, has received a local trial courts final verdict, according to sources close to his legal team, and may now be executed for leaving Islam.
CNN: Sen. Marco Rubio's religious journey: Catholic to Mormon to Catholic to Baptist and Catholic
A new wrinkle emerged Thursday in the autobiography of a rising Republican star: Sen. Marco Rubio, R-Florida, was once a Mormon. Rubio, a Cuban-American who has played up his Catholic roots on the campaign trail and today attends Catholic churches as well as a Southern Baptist megachurch, was a member of the Church of Jesus Christ of Latter-day Saints as a young boy.
Tweet of the Day:
From @EboPatel: Watching @camanpour on @ac360 speaking passionately about need to aid Syrian ppl. I remember her vital Bosnia reporting. A true hero. #fb
Enlightening Reads:
The Guardian: NYPD intelligence chief wanted sources in every mosque within 250 miles
The most senior intelligence chief in the New York police department wanted a source in every mosque "within a 250-mile radius" of the city, according to the latest in a series of revelations about NYPD-led surveillance of Muslims across north-eastern America.
Pew: Religion in the News: Islam and Politics Dominate Religion Coverage in 2011
The biggest religion stories of 2011 involved tensions over Islam and questions about faith in presidential politics, especially Mormonism, according to an annual review of religion in the news by the Pew Research Center's Project for Excellence in Journalism (PEJ) and the Pew Research Center's Forum on Religion & Public Life.
Huffington Post: President Obama's Faith Inspires Pastor's Defense Of White House Religion Policies
Religious and nonprofit group leaders Thursday defended President Barack Obama's spiritual beliefs and his administration's support of faith-based groups, rebuffing conservative accusations that the White House is waging a war on religion.
Quote of the Day:
I am disappointed that the Empire State Building's Lighting Partner Committee has declined the opportunity to honor New York's Cardinal Dolan, and I strongly encourage them to reconsider their position.
NY Daily News: Empire State Building Won't Go "Cardinal Red" For Timothy Dolan
Rep. Michael Grimm is not happy that when it comes to lighting the Empire State Building, Timothy Dolan being elevated to cardinal apparently doesn't make the cut.
One more for New York:
Jewish Daily Forward: Park Slope Food Coop's BDS Battle
The Park Slope Food Coop is finally inching closer to a resolution in a debate that seems to rival only the Israeli-Palestinian conflict in its intractability. On March 27th, members of the Brooklyn food coop will meet in a nearby high school auditorium to decide whether or not to bring a ban on Israeli goods to a vote, the Wall Street Journal reports.
Join the conversation…
CNN: Americans are polarized on religion but agreeable about it, authors say
Forget the economy. Debate about contraception, abortion, same-sex marriage, even Satan, has attracted just as much attention on the presidential campaign trail in recent weeks.