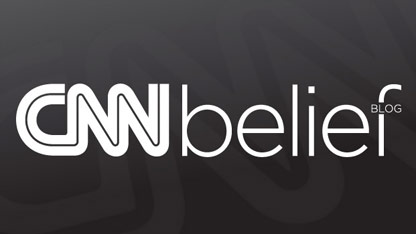 By Dan Merica and Laura Koran, CNN
Here's the Belief Blog's morning rundown of the top faith-angle stories from around the United States and around the world. Click the headlines for the full stories.
From the Blog:
CNN: Attorneys: Cardinal ordered memo on priest destroyed
A Philadelphia archdiocese official on trial for allegedly covering up the sexual abuse of children has asked a court to throw out charges against him based on a 1994 memo showing Cardinal Anthony Bevilacqua ordered a list of suspected abusive Catholic priests to be destroyed.
CNN: Seven states sue government over contraceptives mandate
Seven states on Thursday filed a lawsuit against the federal government requirement that religious employers offer health insurance coverage that includes contraceptives and other birth control services.
CNN: Newark mayor urges probe into NYPD spying program
The mayor of Newark has called for an investigation into a far-reaching New York Police Department surveillance program that was allegedly conducted in the New Jersey city's Muslim neighborhoods.
Tweet of the Day:
From @lukecoppen: Just posted: Morning Catholic must-reads: http://t.co/cp9YqdKU
Enlightening Reads:
Huffington Post: Police Spying Leaves New York Muslim Students 'Violated'
On Friday, Ali Shah seemed distraught. He was confused. And hurt. He came to the Islamic center with a few dozen Muslims, some of the hundreds at the university who learned that New York police had been monitoring the center's website for signs of terrorist activity.
Jewish Daily Forward: For Jews, Gross Case is Complicated
Communal reticence to turn Gross into a cause célèbre — and there has been some, despite claims to the contrary — stems, in part, from the fact that Gross's mission was not altogether altruistic. He was in Cuba on a $500,000 contract from a subcontractor of the U.S. Agency for International Development.
Religion News Service: Richard Dawkins says he's not entirely sure God doesn't exist
A controversial Oxford University professor billed by many as the world's "most famous atheist" now says he is not 100 percent sure that God doesn't exist - but just barely.
Quote of the Day:
Romney seems to have a kind of ceiling, and I think it's from a fear that he might be too tied to the church. It's too bad that kind of animosity still exists.
Walt Tranmer told the Washington Post this in an interview about presidential hopeful Mitt Romney's Mormonism. According to the Washington Post, Mormons are concerned about supporting Romney too strongly – "don't expect them to go starting a 'Mormons for Mitt' group anytime soon, writes Sandhya Somashekhar.
Opinion of the Day:
CNN: My Faith: What I learned from my 46-day beer-only fast
About this time last year, I set off down a path that hadn't been traveled for centuries. I fasted on beer and water for the duration of Lent. While that sounds like a frat boy stunt, my "Diary of a Part-Time Monk" project was actually rooted in the Catholic Church, though that's not what brought me to the idea.
Join the conversation…
CNN: My Take: Stop sugarcoating the Bible
The Bible is a gritty book. Very raw. Very real. It deals with people just like us, just as needy and screwed up as we are, encountering a God who would rather die than spend eternity without them. Yet despite that, it seems like Christians are uncomfortable with how earthy the Bible really is. They feel the need to tidy up God.