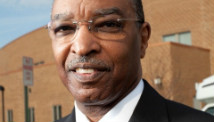 Editor's Note: Rev. DeForest "Buster" Soaries is the senior pastor at First Baptist Church of Lincoln Gardens in Somerset, New Jersey. He is a former Secretary of State of New Jersey.
By Rev. DeForest B. Soaries Jr., Special to CNN
(CNN) – When I was a child, if a crime were committed, my grandmother would say, "I hope he wasn't colored." Her concern was that all African-Americans suffered whenever one of us was caught doing something wrong. In those days black people raised their children to abstain from behavior that would give credence to the stereotypes that society had used to characterize us and justify the injustices heaped upon us. And most of us embraced that ethic.
Read the full op-ed at CNN's In America Blog