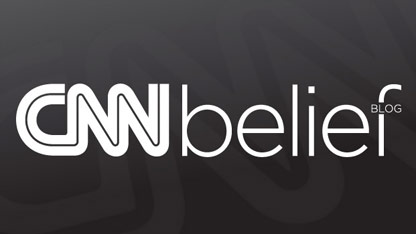 By Dan Merica and Laura Koran, CNN
Here's the Belief Blog's morning rundown of the top faith-angle stories from around the United States and around the world. Click the headlines for the full stories.
From the Blog:
CNN: Pastor backing Santorum claims Romney is not a Christian
A Michigan pastor who introduced Rick Santorum at a Monday campaign event in Lansing claimed that Mitt Romney is not a Christian and said Santorum is the one Republican candidate who can awaken "the sleeping giant" of Christianity.
CNN: U.S. outreach to American Muslims may not curb Afghan violence
After a weekend that saw continued deadly violence in Afghanistan triggered by what the U.S. says was the inadvertent burning of Qurans, an American Muslim group says outreach here is unlikely to help over there.
Tweet of the Day:
From @JordanSekulow: Iranian Pastor Still Alive, But in Danger | http://CBN.com: http://bit.ly/yZQ2ft via @CBNNews #Nadarkhani #TweetForYoucef
Enlightening Reads:
Religion News Service: Splinter churches realign mainline Protestantism
There's a popular saying in church-planting circles: It's easier to make babies than to raise the dead. That principle applies to denominations as well, said the Rev. Paul Detterman, who helped found the Evangelical Covenant Order of Presbyterians in January.
Jewish Journal: U.S. Jewish leaders call on Knesset to secure Mount of Olives
American Jewish leaders called on the Knesset to tighten security at the Mount of Olives cemetery in Jerusalem in the aftermath of a rock-throwing attack on one of the leaders and two Jewish congressmen.
Christian Post: NY Pastor Continues Fasting Past 40 Days Against School Worship Ban
Manhattan-based pastor Bill Devlin is a fighter. In the past few months he has led protests and prayer vigils, been arrested, and is now on day 41 of a water-only fast in attempts to reverse the New York City ban on religious groups renting space in public schools.
Opinion of the Day:
CNN: My Take: 9/11 Memorial not sacred enough
I have been writing recently about the Vietnam Veterans Memorial, and the Lower Manhattan site is obviously influenced by that design. So it is hard to avoid comparisons. There are the granite walls, though in the New York memorial there is flowing over them. And there are the names of the dead, though in New York they are cut through bronze rather than inscribed on granite. But the spirit of the 9/11 Memorial is very different.
Join the conversation…
CNN: My Take: Stop supporting buffoonery in the pulpit
When I was a child, if a crime were committed, my grandmother would say, "I hope he wasn't colored." Her concern was that all African-Americans suffered whenever one of us was caught doing something wrong. In those days black people raised their children to abstain from behavior that would give credence to the stereotypes that society had used to characterize us and justify the injustices heaped upon us. And most of us embraced that ethic.