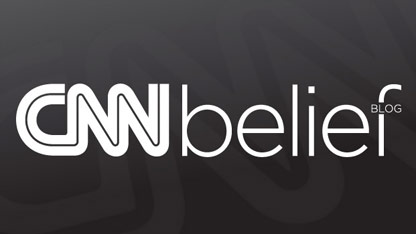 By Dan Merica and Laura Koran, CNN
Here's the Belief Blog's morning rundown of the top faith-angle stories from around the United States and around the world. Click the headlines for the full stories.
From the Blog:
CNN: Franklin Graham apologizes for questions Obama's faith commitment
The Rev. Franklin Graham on Tuesday apologized for publicly raising questions about President Barack Obama's Christian faith, saying "I regret any comments I have ever made which may have cast any doubt on the personal faith of our president, Mr. Obama."
CNN: Judge's dismissal of atheist's harassment claim against Muslim makes waves
A protester who ridiculed the Muslim prophet Mohammed claims he was assaulted by a Muslim who was offended by the stunt, but a judge has sympathized with the alleged perpetrator, in a case that has drawn national attention.
Belief on TV:
Tweet of the Day:
From @latimesreligion: Santa Monica to consider Nativity scene ban at park lat.ms/AEodz3
Enlightening Reads:
Daily Mail: Christianity gets less sensitive treatment than other religions admits BBC chief
BBC director-general Mark Thompson has claimed Christianity is treated with far less sensitivity than other religions because it is 'pretty broad shouldered'.
Catholic News Agency: New video supports conscience law against HHS mandate
The Catholic Advocate organization has launched a new video in an effort to defend religious liberty against the HHS mandate and rally support for the proposed Respect for Rights of Conscience Act.
Sojourners: Eugene Peterson: The Pastor on Preaching, Women Clergy
Today and Wednesday, I have the privilege of attending a private gathering here in the SoHo neighborhood of Manhattan with Eugene Peterson, the 80-year-old theologian and prolific author best known for his para-translation of the Bible, The Message.
Religion News Service: 10 Commandments judge seeks his old job back
Republican Roy Moore's forced exit, almost a decade ago, as Alabama's chief justice position over a Ten Commandments monument is barely mentioned as he seeks to reclaim the job. Voters don't ask about it, and the two men running against him never mention it.
Quote of the Day:
We have to stop talking about 'what women feel and are all about' and start hearing from women and having women as part of the halachic discussion. We need to have women deciding and defining what we want.
Oshra Koren, a Beit Hillel founder and the director of the Matan organization for women's religious education in Israel's Sharon region said this in support of women being more involved in Orthodox Judaism.
Opinion of the Day:
CNN: My Take: Don't blame college for young people leaving Christianity
Christianity in America is in danger. As former Senator Rick Santorum recently pointed out, young people are leaving the church in droves. The "war on religion" has become a frequent bogeyman among Christian and political leaders. But the reason church leaders have failed to stem the tide of a generation heading for the exit door is that they keep looking for an outside enemy to blame when the biggest problems are inside the church.
Join the conversation…
CNN: Gingrich tells evangelicals: 'We need to stand up for ourselves'
Vying for evangelical support in the GOP primary, Newt Gingrich and Rick Santorum appeared at the same Georgia church on consecutive Sundays.