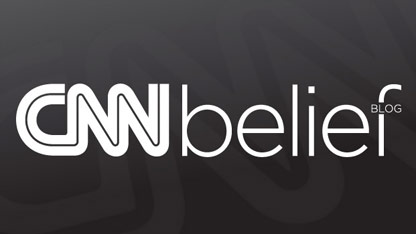 By Laura Koran and Dan Merica, CNN
Here's the Belief Blog's morning rundown of the top faith-angle stories from around the United States and around the world. Click the headlines for the full stories.
From the Blog:
CNN: Jewish school to give up shot at state championship to observe Sabbath
With a shot at high school state championship glory on the line, a Jewish basketball team in Texas is opting for the sidelines, aiming for something a little higher. The Robert M. Beren Academy in Houston will forfeit its semifinal playoff spot in the Class 2A basketball championships this weekend because the game falls on a Friday night, the start of the Jewish Sabbath.
Tweet of the Day:
From @TheMuslimGuy: My latest article for The Islamic Monthly magazine called 'Muslims 2012: Most Radioactive Voting Bloc in America' http://t.co/j0tVTP9d
Enlightening Reads:
Voice of America: US Mosques Increase in Number Despite Post-9/11 Suspicions
A new survey finds that the number of U.S. mosques has grown dramatically in the decade since the September 11, 2001 terror attacks, despite protests against their construction and allegations they have promoted radicalism.
Catholic News Agency: Scottish midwives lose case about objecting to abortion
Two Catholic midwives from Scotland have lost their legal battle to avoid taking part in abortion procedures on grounds of "conscientious objection."
The Star-Ledger: Christie slams NYPD over Muslim spying program in N.J.
Gov. Chris Christie tonight laid into the New York Police Department for spying on New Jersey Muslims, saying he doesn't know if the actions were "born out of arrogance, or out of paranoia, or out of both."
Quote of the Day:
The overall goal of Jewlicious is to create the best experiential weekend for young Jews in the country. That's always been our goal, and that's what we constantly strive to achieve. As the years have progressed, we've had a lot of involvement with our participants, with feedback and their involvement in planning it.
Speaking about an overnight event aboard the Queen Mary targeted to Jewish youth, Rabbi Yonah Bookstein told the Jewish Journal this. According to the article, Jewlicious is "a blend of music, arts, lectures and Shabbat celebrations attracted approximately 700 people this year, with 350 people staying overnight."
Opinion of the Day:
CNN: My Take: Santorum's right, JFK wrong on separation of church and state
Even Rick Santorum's most ardent detractors have to concede this much – the former senator speaks his mind. Recently, Santorum has been speaking his mind on questions of church and state, and the political left has responded with disbelief and horror.
Join the conversation…
Judge's dismissal of atheist's harassment claim against Muslim makes waves
A protester who ridiculed the Muslim prophet Mohammed claims he was assaulted by a Muslim who was offended by the stunt, but a judge has sympathized with the alleged perpetrator, in a case that has drawn national attention.