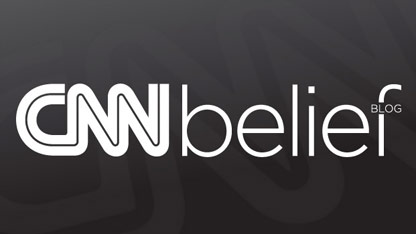 By Laura Koran, CNN
Here's the Belief Blog's morning rundown of the top faith-angle stories from around the United States and around the world. Click the headlines for the full stories.
From the Blog:
CNN: Mormon proxy baptism of Daniel Pearl draws family's ire
A muckraking ex-Mormon researcher struck again this week, revealing that some Mormons conducted a proxy baptism for slain Jewish journalist Daniel Pearl last year.
CNN: Playoff game rescheduled for Jewish basketball team that refused to play on Sabbath
A Jewish high school basketball team that had opted out of a shot at a Texas state championship because it refused to play on the Sabbath will now get that shot, after a playoff game was rescheduled on Thursday.
CNN: Senate votes to kill controversial contraception amendment
The Senate voted Thursday to kill a controversial proposal pushed by Republicans that would allow employers to opt out of providing health care coverage that they disagree with on moral grounds.
Tweet of the Day:
From @GdnBelief: A test for "family values": if you could ban either straight divorce or gay marriage which would you choose?
Enlightening Reads:
Catholic News Service: Vatican Secret Archives marks 400th anniversary with Rome exhibit
Working with the city of Rome, the Vatican Secret Archives is celebrating its 400th anniversary with an exhibit designed to shed light not only on its holdings, but on some of the myth and mystery surrounding its collection of millions of documents.
The Washington Post: 'SalamWorld' to be Facebook for Muslims – but much cleaner
Muslim users who choose to ditch Facebook for the upcoming social network SalamWorld shouldn't expect to find a Madonna video or discussion of sex anywhere on the site. Salamworld hopes to be a far cleaner version of Facebook, by "filtering out harmful content" and ensuring that its pages "uphold and respect family values," according to the company's commercial.
Catholic News Agency: NASA worker's lawsuit charges discrimination over intelligent design
A NASA mission specialist allegedly demoted for his beliefs about intelligent design is suing Jet Propulsion Laboratories in a civil trial to begin in Los Angeles March 7.
Huffington Post: Arlen Siegfreid, Kansas Lawmaker, Proposes Capitol Meditation Room
Saying state legislators do not have space for private time during the workday, a Republican legislative leader in Kansas has proposed the creation of a chapel in the Capitol building.
Quote of the Day:
New Mexico has always been known to have interesting things happen during the Lent time.
David Sandoval of Espanola, NM, on his alleged discovery of the image of Jesus in a tortilla on the first day of Lent. From The Christian Post.
Join the conversation…
CNN: Atheist group targets Muslims, Jews with 'myth' billboards in Arabic and Hebrew
The billboard wars between atheists and believers have raged for years now, especially around New York City, and a national atheist group is poised to take the battle a step further with billboards in Muslim and Jewish enclaves bearing messages in Arabic and Hebrew.