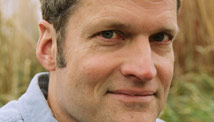 Editor's note: Stephen Prothero, a Boston University religion scholar and author of "God is Not One: The Eight Rival Religions that Run the World," is a regular CNN Belief Blog contributor.
By Stephen Prothero, Special to CNN
(CNN) - Civility is hard to find in American politics nowadays, but one Roman Catholic university is doing what it can to dial things back a bit.
On Wednesday, Rush Limbaugh blasted Sandra Fluke, a Georgetown law student who testified before Congress in favor of contraceptive coverage in health plans, as a "slut" and a "prostitute."
Friday, President John J. DeGioia of Georgetown University, in a public message called "On Civility and Public Discourse," praised Fluke for providing "a model of civil discourse."
DeGioia took no position on the question that started this latest skirmish in our ongoing culture wars: contraceptive coverage in health care. But he did not mince words when it came to Limbaugh, who doubled down on Thursday by saying, "I will buy all of the women at Georgetown University as much aspirin to put between their knees as they want."
CNN's Belief Blog: The faith angles behind the biggest stories
DeGioia wrote that Limbaugh's behavior was "misogynistic, vitriolic, and a misrepresentation of the position of our student."
Meanwhile, over 100 professors and staff members at Georgetown University Law Center signed a letter supporting Fluke. "As scholars and teachers who aim to train public-spirited lawyers, no matter what their politics, to engage intelligently and meaningfully with the world, we abhor these attacks on Ms. Fluke and applaud her strength and grace in the face of them," the letter says.
In a sign that U.S. politics really has turned sharply from economic debates to cultural warfare, President Obama called Fluke to offer his support just before she was to talk on NBC with Andrea Mitchell.
Carly Fiorina, National Republican Senatorial Committee vice-chairwoman, appearing on CBS, called Limbaugh's language "insulting," "incendiary," and "a distraction from what are very real and important issues." A spokesman for House Speaker John Boehner was more measured, saying, "The speaker obviously believes the use of those words was inappropriate, as is trying to raise money off the situation." Meanwhile, Rick Santorum told CNN's Wolf Blitzer that Limbaugh's comments were "absurd."
Limbaugh apologized to Fluke on Saturday, saying a statement on his website, "I sincerely apologize to Ms. Fluke for the insulting word choices."
Both Fluke and DeGioia, however, focused on this battle as a moment in the rapid degradation of our common life.
Fluke told MSNBC's "The Ed Show" that Limbaugh's remarks were "outside the bounds of civil discourse."
Similarly, DeGioia's overall message was a call to return to a tradition of tolerance that some conservatives, at least, have forgotten to conserve.
This tradition runs deep in the American grain, from Abraham Lincoln's first inaugural address ("We are not enemies, but friends. We must not be enemies") to John F. Kennedy's inaugural address ("Civility is not a sign of weakness").
But DeGioia ended with St. Augustine: "Let us, on both sides, lay aside all arrogance. Let us not, on either side, claim that we have already discovered the truth. Let us seek it together as something which is known to neither of us."
The opinions expressed in this commentary are solely those of Stephen Prothero.