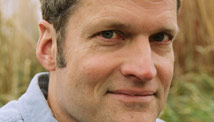 Editor's Note: Stephen Prothero, a Boston University religion scholar and author of "God is Not One: The Eight Rival Religions that Run the World," is a regular CNN Belief Blog contributor.
By Stephen Prothero, Special to CNN
Dear Rush, which part of "I'm sorry" don't you understand?
The ritual of public confession is so formulaic in American culture that it's hard to imagine that someone as media savvy as Rush Limbaugh doesn't know how to do it. But his so-called apology for calling Georgetown Law student Sandra Fluke a "slut" and a "prostitute" shows he doesn't know the first thing about this rite, so here is how it goes.
First, admit that you have done wrong. Say this straight. Do not hedge. Do not confuse things by saying that others have wronged you. Do not say that others have committed similar sins.
Here the Book of Common Prayer of the Episcopal Church is a good model:
Most merciful God,

We confess that we have sinned against you

in thought, word, and deed,

by what we have done,

and by what we have left undone.
Second, show that you are truly sorry. Saying "I'm sorry" (which Limbaugh did not do) is a good start, but it isn't enough. You have to make yourself believable. Here tears are not necessary, but they help. Others need to believe that you are confessing for the sake of your soul, and not merely for the sake of your career. Hint: the best way to make that happen is to actually be sorry.
Third, humble yourself. Admit that you are a human being like the rest of us. This can be difficult for people with a high opinion of themselves. So what. Suck it up.
Fourth, repent, turn around, promise that you will go and sin no more.
Look familiar? It should, if you've ever gone to Catholic Mass or observed Yom Kippur. But Limbaugh flubbed it big time.
First, he didn't really apologize for turning a public policy question into a vicious personal attack. In fact, he said, "I did not mean a personal attack on Ms. Fluke."
Second, he tried to justify his unjustifiable behavior by claiming that he was trying to be "absurd" and "humorous." He wasn't trying to libel or slander Fluke, or to shut her up or humiliate her. He was just trying to have a little fun.
Third, Limbaugh stopped apologizing almost as soon as his apology had begun. Instead of detailing his many and manifold sins, he launched into a reprise of his argument against birth control coverage in U.S. health plans, and criticized President Obama along the way for coming to Fluke's defense. In other words, he changed the subject, so the bulk of his "apology" wasn't an apology at all.
Finally, when he got to something approaching apologizing, Limbaugh did not apologize for what he really did. He did not apologize for launching a multi-day ad hominem attack against a private citizen. He did not apologize for dragging the American public through the muck and mire of his misogynistic fantasies. He did not apologize for inspiring a series of copycats in the right wing blogosphere.
CNN's Belief Blog: The faith angles behind the biggest stories
Instead he apologized for "insulting word choices." In other words, he apologized for using the word "slut" instead of some less insulting synonym.
Given this abysmal performance, we should not be surprised that Fluke did not find his remarks particularly apologetic, or that she and many others believe he issued it not out of genuine remorse but in an effort to stanch the hemmoraging of advertisers from his show. "I don't think that a statement like this issued, saying that his choice of words was not the best, changes anything, and especially when that statement is issued when he's under significant pressure from sponsors who have begun to pull their support," said Fluke, a Georgetown Law student.
Neither should we find it surprising that advertisers, including AOL, are fleeing the show en masse, and that some radio stations are now refusing to air it.
Limbaugh could have stanched the bleeding by practicing what historian Susan Wise Bauer has described as "the art of the public grovel." Instead he gave us the art of the public equivocation.
Why? So why couldn't he say, "I'm sorry"?
In a word: ego.
Republicans and Democrats will doubtless disagree about vices and virtues of the man who would be a GOP kingmaker. But there is no doubting that Limbaugh admires himself. And he is not about to sacrifice that form of worship at the altar of Sandra Fluke or anyone else.
That is why he is now blaming not himself but the companies who have stopped advertising on his show for their decision to separate themselves from his hate speech. "They've decided they don't want you or your business any more," he told his radio audience on Monday.
This in my view is a foolish course. Americans are a forgiving people. Many of the public figures profiled in Bauer's "The Art of the Public Grovel" have come back into the public eye, not least President Bill Clinton. But the American public will not forgive you unless and until you confess and repent. And so far at least Limbaugh has refused to do either.
At this point, what is dragging Limbaugh down is not so much his incendiary attack on Fluke but his refusal to admit that, like the rest of us, he is a sinner, too. Until he does that, he will continue to float around in a celebrity limbo of his own making, praised by his true believers but damned - and rightly so - by most of the rest of us.
The opinions expressed in this commentary are solely those of Stephen Prothero.